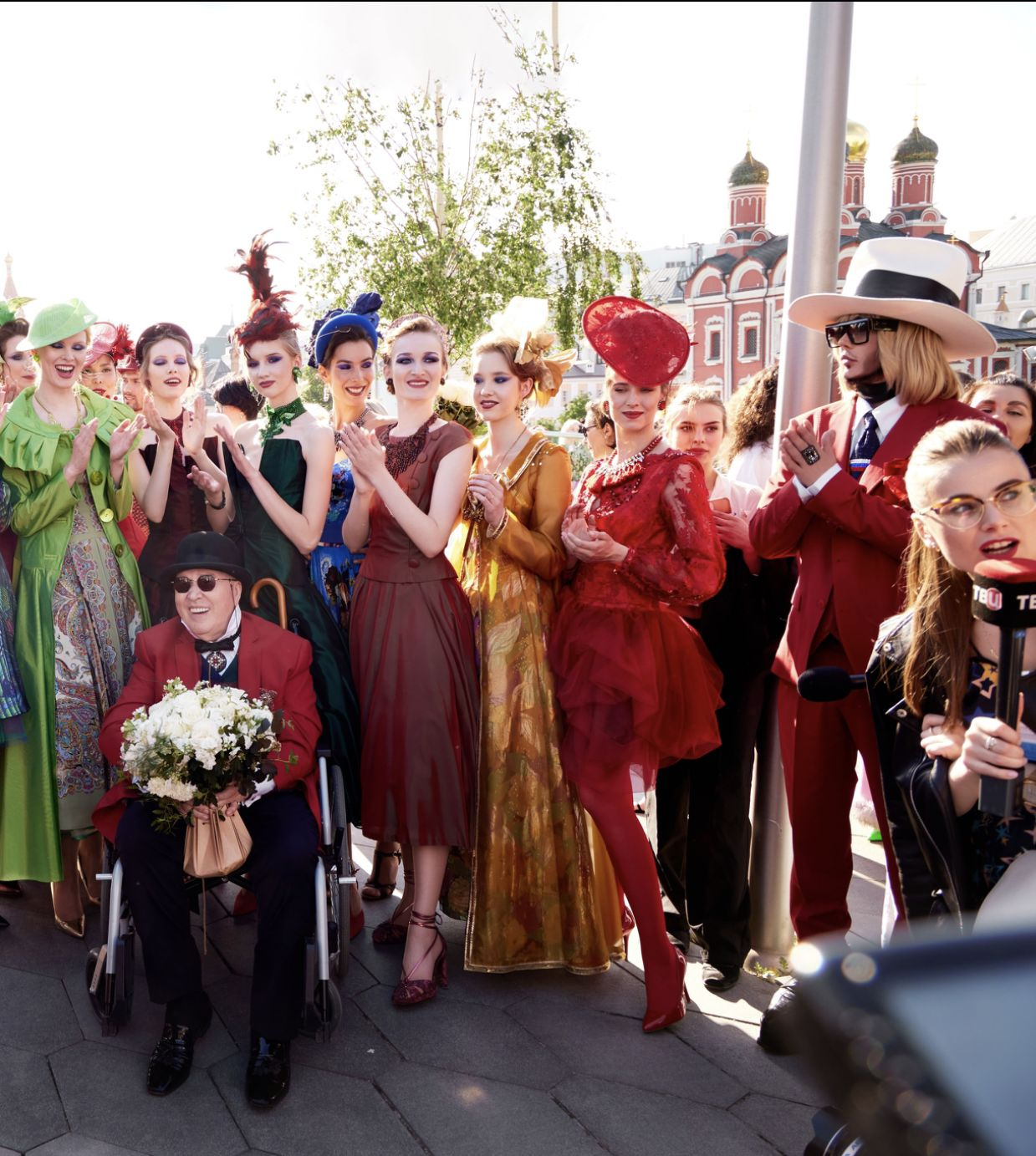 Share
Fashion designer Vyacheslav Zaitsev passed away April 30, 2023. For a whole galaxy of new Russian designers 1990s he became a teacher who opened the way to the world of fashion. About what kind of person Vyacheslav Zaitsev was and why he became the main fashion designer of the country, Fontanka was told by perhaps the most famous stylist in Russia Sergey Zverev, for whom the departure of the maestro became a personal grief.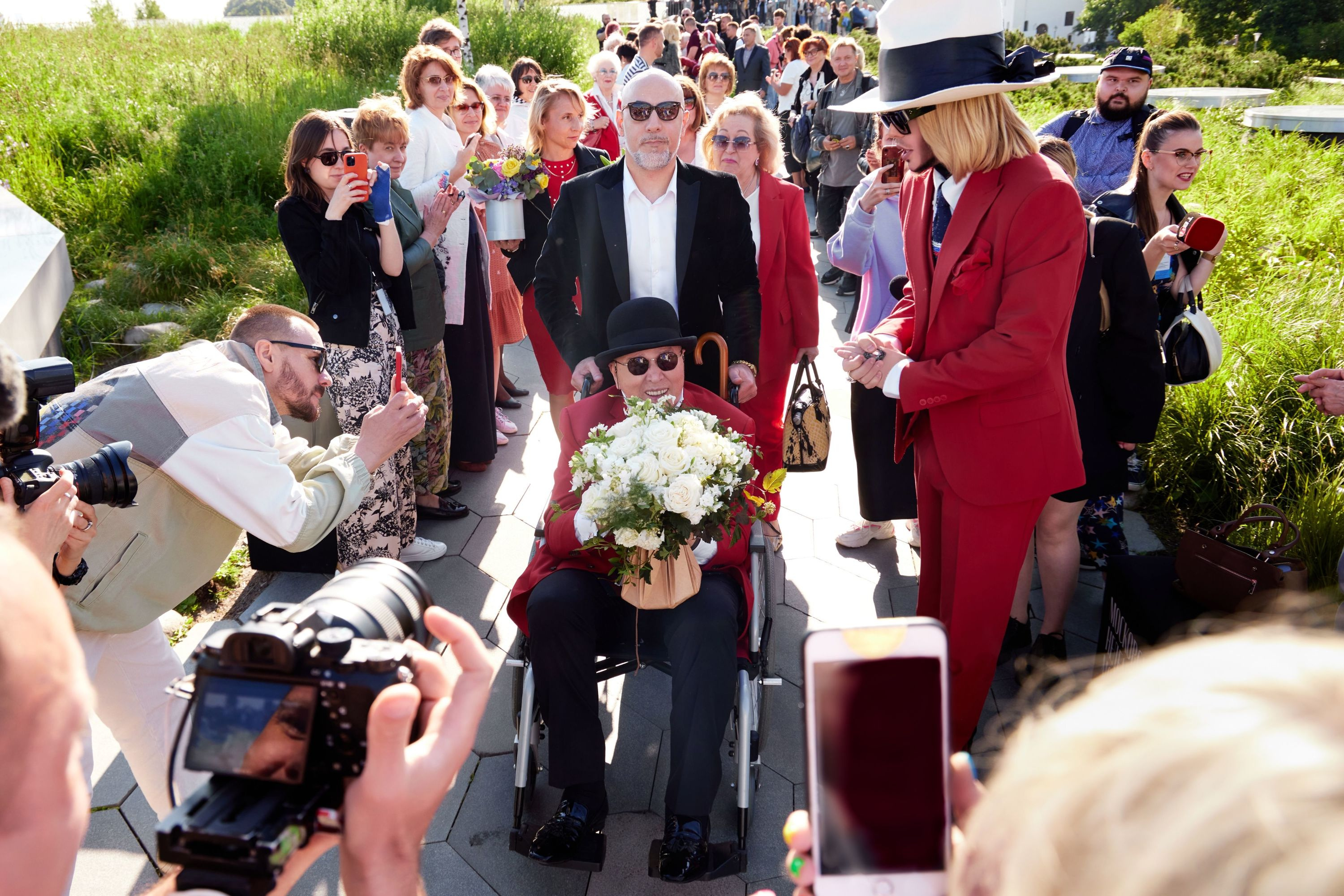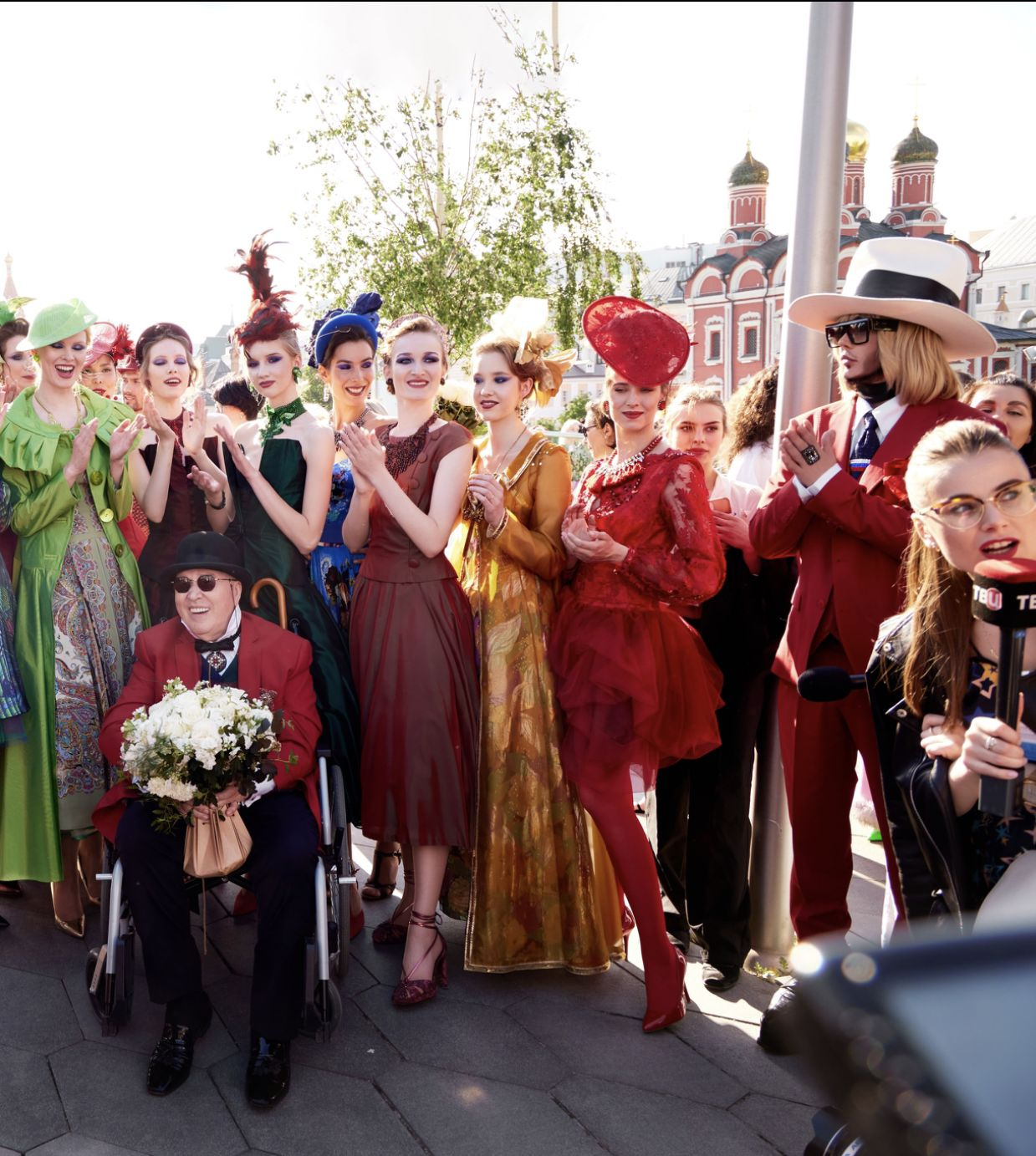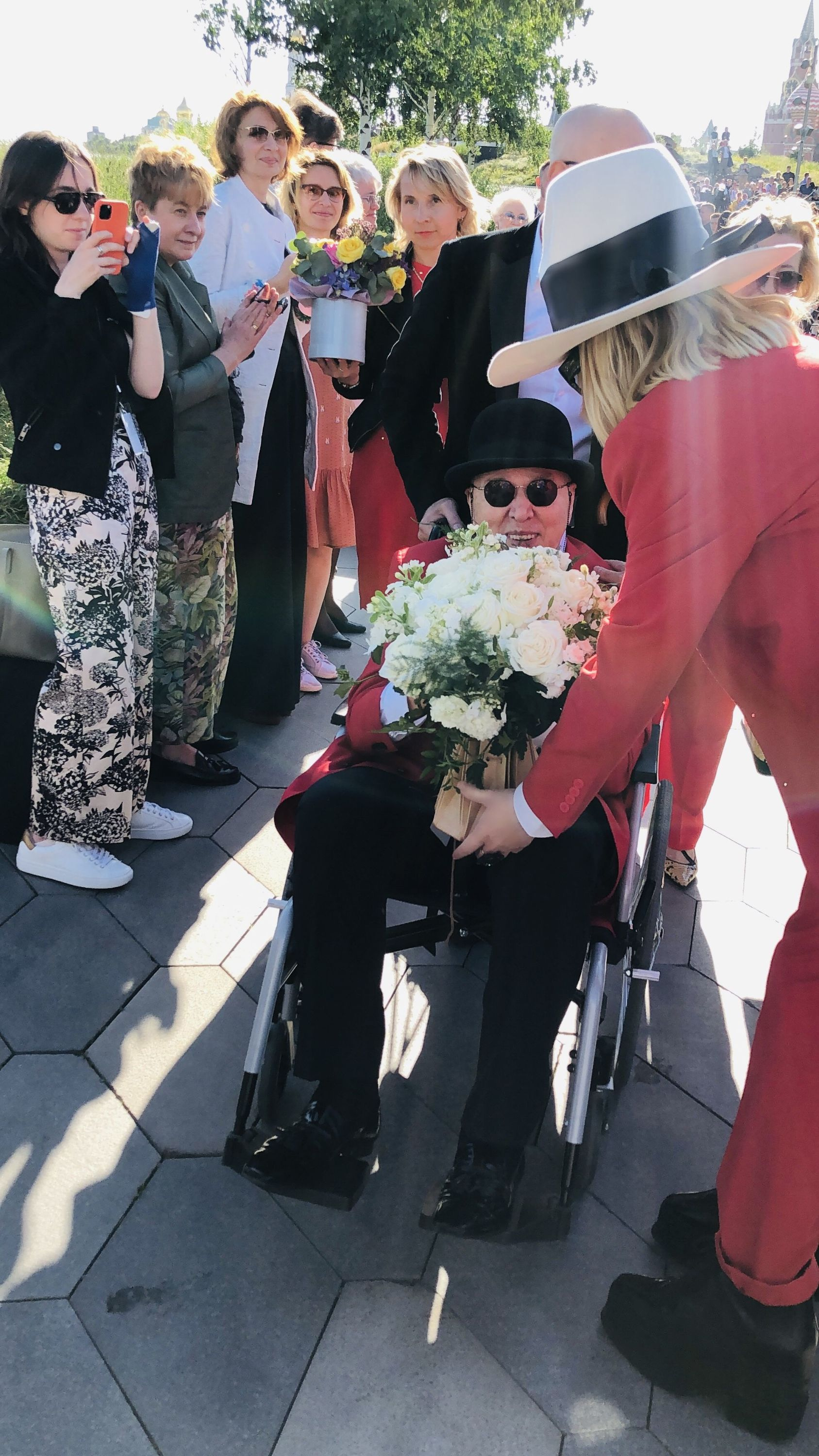 Share
— Can you remember your first meeting with him?
– It was some kind of performance by young designers, he was in the hall. He came up and said: "I heard so much about you, but I didn't see you. I am glad that I finally saw you, because everyone is talking about you: both my clients and all our mutual acquaintances. We met him, then he gave an interview about me, he was asked: "How do you like the show?" – "Full delight." They began to communicate, he invited me to his fashion house for shows. Then there was no way to get there, there were so many people who wanted to show that the hall could not accommodate. He invited me, I was sitting in the center right in front of the podium.
— Who was Vyacheslav Zaitsev for you?
– A great artist and designer has passed away. And just a good, decent, honest person. With him, a whole era of fashion left, a whole generation of professional people who raised fashion in the country, the fashion industry, left. And a long time ago, in Soviet times, when I was just starting, Vyacheslav Mikhailovich noticed me and followed my work very much. I don't know at all, if it weren't for him, where I would have gone, because he noted me, noticed me from among very talented people and loudly declared that I was a real star and would be a very big star in the future.
At that time, I was already starting to perform at some big competitions, championships. And the first championship was in Czechoslovakia, it was the World Fashion Festival. The first, I mean abroad, when I was released – the world fashion forum. I prepared collections and performances there. And then we talked with Slava Zaitsev: "Here, the festival, I'm so worried." He says: "Come, I will dress you for this festival." I came to him, he chose some very bright bows. And then, when the festival ended, I was in all the magazines, on all the covers in his costumes.
There were headlines: "The birth of a new star in the fashion world." The articles were like this: I'm at breakfast, I'm at lunch, I'm at dinner, and everyone noticed that I was dressed cool. And How? And because designers, when they work, they don't think about themselves at all. So, when I created the collection, I didn't think at all how I would go, in what. I thought about how to finish the collection, how to show it all. But he understood me, said: "Come, it's not a problem at all." So I was the best.
— How will you remember April 30, the day Vyacheslav Zaitsev died?
– We have such a project, called "Modeler". I'm an honorary member of the jury there. Today, when I was getting ready, I thought: "I need to put on a shirt from Slava Zaitsev, it has been hanging for 25 years, I need to put it on, just a tuxedo. I put it on today and came here. I'm sitting on this jury – and suddenly I get a call. I never pick up the phone, but then I picked up something, and suddenly someone tells me that Slava Zaitsev is gone.
I thought, "God, why am I wearing this shirt? As if I had some kind of sign from him. Here she hung and hung, what, I don't have others, or what? For some reason I chose it. Slava loved white, black, red, there was also blue. And today I had his white shirt, black bow tie, blue suit with sequins and a huge red-red coil of chiffon. And I was dressed in his understanding of fashion. It was as if today he told me that he had an important day.
— What was the place Vyacheslav Zaitsev among fashion designers 1980s gg.? There were many of them, they all created a new image of the Soviet woman, but now only his name is known to the general public. Why is that?
– We, who are engaged in fashion, we do not watch shows, we study them, teach them. We look at all the smallest details under a magnifying glass with two or three glasses. All the smallest details: what line, how it is, how it is, what cut, what transition, how the edge is worked out, what buttons. In Soviet times, this was very important. We looked under a magnifying glass, under a microscope. And even then, any word of Slava Zaitsev was the law in the fashion world. Any word, any collection.
In Soviet times, who knew how to put on gloves, where to put them on? Cocktail or evening dress? If a cocktail, how long? If evening, what kind? Everyone had questions, because our women were not trained in such subtleties. Of course, the first thing they turned to was Slava Zaitsev, his shows.
He just proved with his creativity that he is the best, with his ideas. This is a man who could take a needle and thread, cut and sew himself. Now designers, artists, fashion designers do not know what a needle and thread looks like, they can only [говорить]. Slava could take a pencil and produce a masterpiece of world fashion in 10 minutes. Draw such a sketch that the sketch will be priceless on its own. Find such a designer now, find the one and only. You won't find. It will all be pathetic.
— What is it about Zaitsev's work that he is called the Russian Cardin? Why has no one been able to replicate this success?
– Firstly, in the days of Slava, in the days of his youth, it was the Soviet period. There is no fabric, nothing. How to do fashion? No hardware, no accessories, nothing. Well, there was chintz, some kind of linen, cotton. But you have to make fashion! And he began to tell and show his ideas, his thoughts, his reading of fashion on Soviet catwalks in a very non-Soviet way. He said very loudly. He was noticed abroad, they began to call him the Russian Cardin. Then there was no Versace, no Gucci, no Gabbana, while Cardin thundered. He noticed him, noticed that something in his work resonates with Slava. He recognized him and supported him.
Now, when everything is there, you can afford to take good masters, not to understand anything about fashion yourself, but to call yourself a designer. The husband pays, the business is going, everything is fine. Then it was not.
We will always remember him and honor him. I think this is a big loss for the fashion world: both for world fashion and for Russian fashion. This is a big loss. Big man, legend. Not just a designer left, and not just an artist. This is my teacher, this is my teacher, this is my mentor, this is my teacher. We do not really recognize in life …
Interviewed by Alina Ampelonskaya, Fontanka.ru