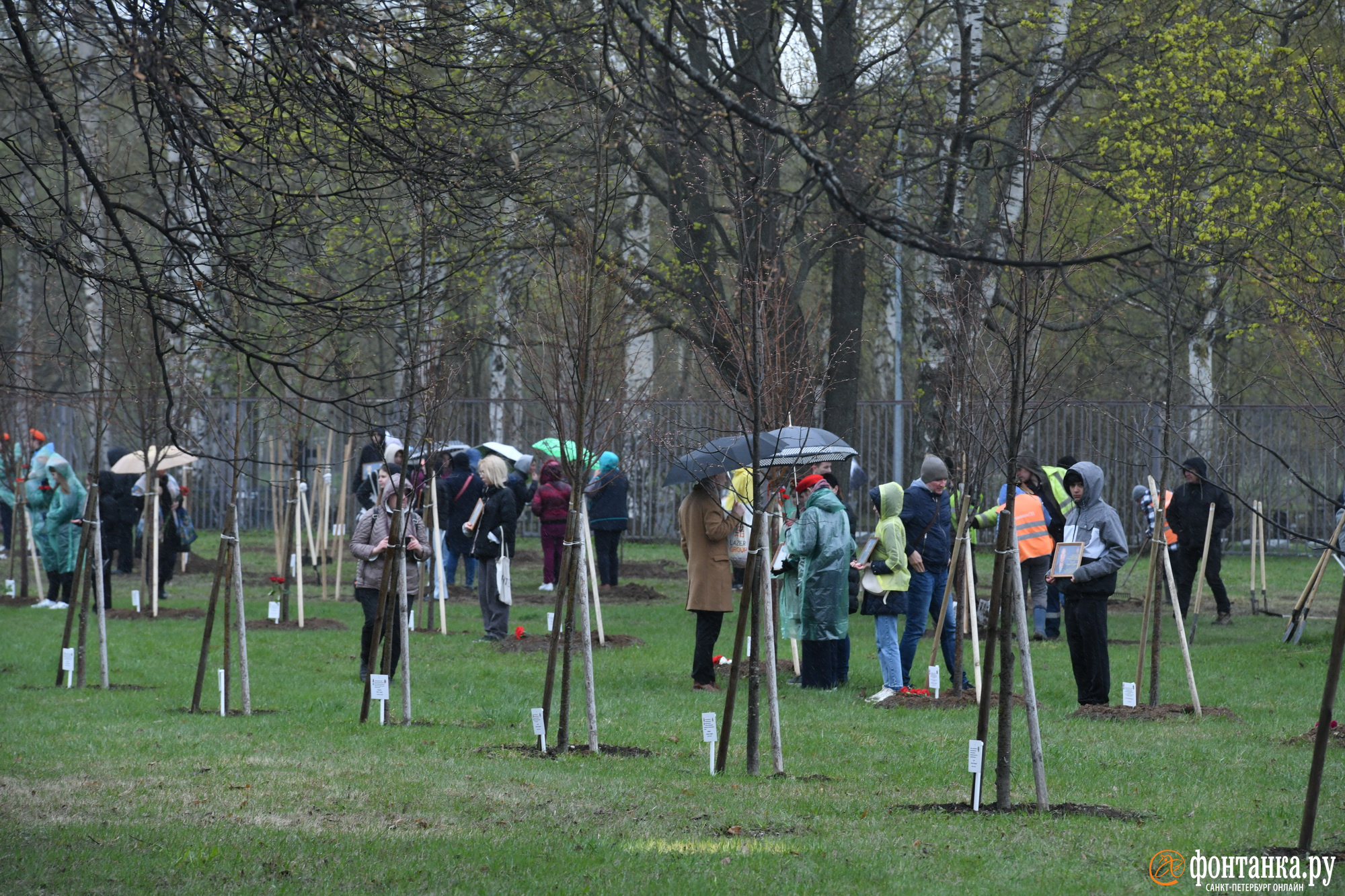 On Saturday, April 29, in the Square of Memory at the intersection of Nepokorennykh Avenue and Amurskaya Street, the memory of the soldiers who died on Zmeiny Island was commemorated and more than 30 trees were planted in their honor.
Among them are eight marines of the 810th Separate Guards Marine Brigade of the Black Sea Fleet, who participated in the battles for Mariupol, ten Petersburgers, as well as paratroopers and marines from other Russian cities.
The action took place in the morning rain and hail, the participants hid under umbrellas and raincoats. Among those gathered are children in military caps, schoolchildren with signs and canvases with the names and photographs of the dead. Flags of the Sputnik marines, red carnations and St. George ribbons flash by.
Veterans of the Marine Corps, Airborne Forces and special forces units, active marines and paratroopers, Nakhimov cadets, combatants, members of the military-patriotic clubs and schools of the city, family members of the dead military personnel and the leadership of the Kalininsky District Administration took part in the planting of nominal trees.
A separate tree was planted in honor of Maxim Fomin – military commander Vladlen Tatarsky, deceased in April at a creative meeting as a result of the terrorist attack. Flowers were brought to the name tree, and Vyacheslav Gromov, president of the Vozrozhdeniye Foundation for Assistance to Sports Veterans, Law Enforcement Agencies and Their Families, called the deceased "a man who died at the hands of terrorists" and added that "he is alive with us."
The mother of Tatarsky Ravil Ibragimova came to the event from Makeyevka, transmit RIA News.