The 11th Tulip Festival on Yelagin Island will take place on May 20 and 21, 2023. Spectators will be in for the aroma of tens of thousands of multi-colored tulips and a romantic mood – after all, the theme of the festival this year is "The Park of All Lovers".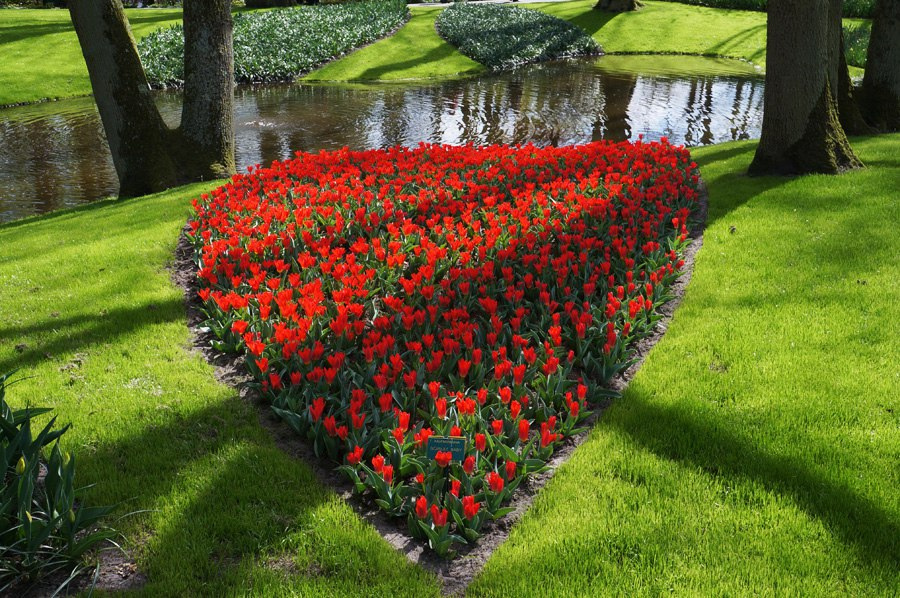 Share
We recommend starting a walk in the park from the Elaginoostrovsky Palace, on the steps of which concerts of orchestras, ensembles and opera performers of St. Petersburg will be held. Celtic harps, marimbas, vibraphones, trumpets and saxophones fill Butter Meadow with romantic music.
Having recharged your mood, go to the Park of All Lovers for a walk among flower beds with tulips – more than 170 thousand pieces of 50 different varieties are planted in the park. In the language of flowers, a tulip means a declaration of love, so you can say that you will see more than 170,000 declarations of love from 50 different varieties.
The main "stars" of this year will be: the Antarktika variety, which is presented at the festival for the first time, as well as Continental, Mount Tacoma, Yellow Pomponette, Monte Spider and Labrador.
The leitmotif of the design of the festival in 2023 will be embroidery. The author of the design concept is Eliza Kovalchuk, a 4th year student at the Department of Design at St. Petersburg State University.
Admission to the festival for children under seven years old is free. Details on the CPKiO website or in festival public.
0+