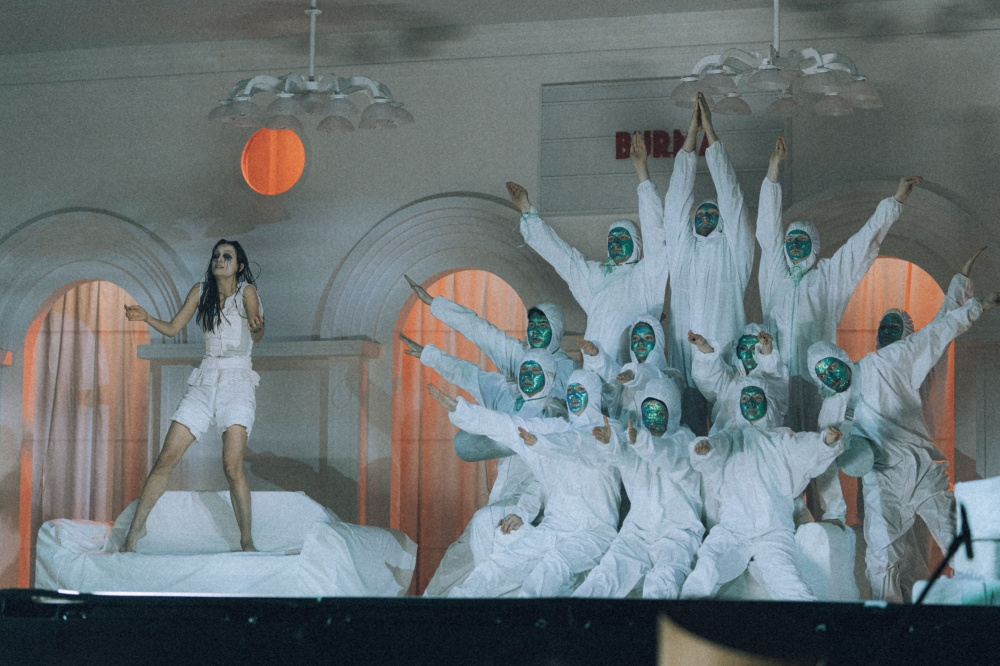 Share
A dance performance-concert to the music of Teodor and Vangelino Currentzis, residents of the Radio House Andreas Mustukis, Alexei Retinsky, Alexei Syumak, as well as FM Einheit will be performed at the Radio House. This is a lyrical comedy that takes place while waiting for the train to the country of unrealizable happiness – Yukali (this is the name of the production). The genre is defined as "surreal cabaret".
The premiere, which is positioned as the main event of the season at the Radio House, is a dedication to Kurt Weill (a German composer of the first half of the 20th century who worked with Bertolt Brecht). It was his songs, zongs from musicals and operas, that modern authors rethought, turning them into jazz standards of varying degrees of recognition.
For the performance will be used, among other things, very unusual musical instruments and sound production methods: artists blow into foil and rotate plastic hoses, musicians play detuned pianos and beat mouthpieces, knock on hundred-liter barrels and sheets of iron, use theremin and synthesizers, rattles, maracas , frusta, crotali, sistrum, flexatone, Thai gongs, ship siren, hunting decoys, hookahs, singing glasses, washing machine drum and much more. A couple of instruments were invented specifically for this production – a half-meter metal sheet-wing and a gas engine that imitates the sound of a boat engine.
The work of director Anna Guseva and choreographer Anastasia Peshkova will be performed by artists of the new musicAeterna Dance collective, soloists of the musicAeterna orchestra and choir, as well as guest musicians. At the conductor's stand – Ilya Gaisin.
"The performance is built like a "book of songs," says Anna Guseva. "There is no through plot in it, but there is a strong, connecting all the numbers-etudes, a semantic thread and an open ending. In the play, we make an attempt to explore how collective and individual anxiety is resolved in the face of an uncertain future and what life in expectation leads to. In essence, this is a way to communicate that the future is in the present, the only meaningful time is now, and the wonderful land of Yukali's dream is the square meter that we occupy at the moment, and those people who are with us.
The performance will be shown on May 26 at 20:00 and twice – on May 27 and 28 – at 16:00 and 21:00.
18+