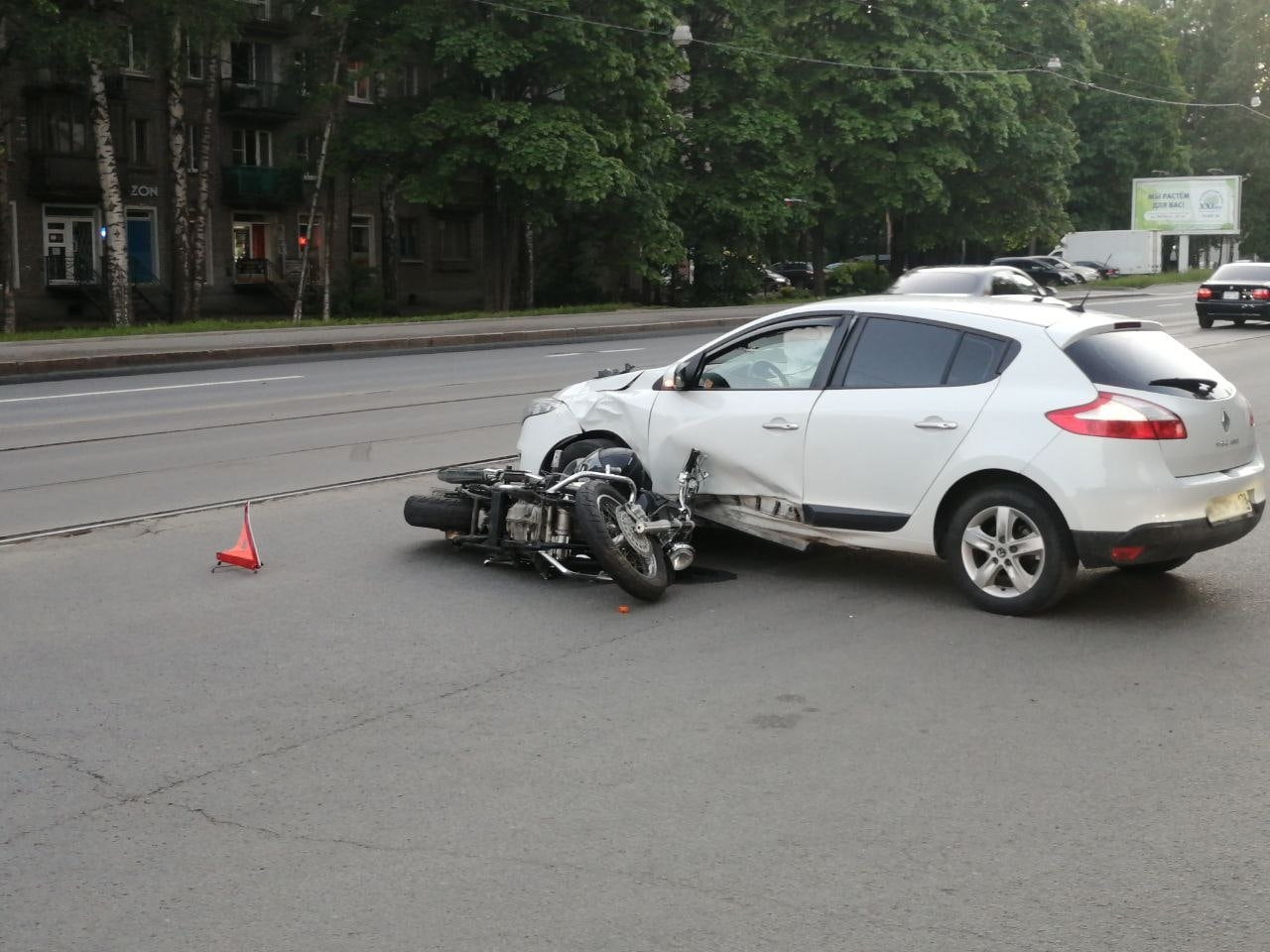 A court in St. Petersburg has sentenced a car driver who caused a serious accident with a motorcyclist in the north of the city last summer. Behind the wheel, he, as established by the investigation, was not in a sober mind.
The accident occurred on June 6, 2022 on Engels Avenue. The defendant, being in a state of narcotic intoxication, drove a Renault car, the press service of the St. Petersburg prosecutor's office reported on May 26. Leaving the yard on Engels Avenue, he did not let the motorcyclist on Yamaha, who was driving along the avenue from Rashetov Street towards Sergey Margo Street, and allowed a collision with him. On frames posted in groups «Accident and emergency | Saint Petersburg" And "Motor Solidarity Road Accident", it is clear that the biker tried to avoid the collision, but did not have time and crashed into the car in the driver's door area. As a result, the motorcyclist sustained serious injuries.
The court found the motorist guilty under paragraph "a" part 2 of Art. 264 of the Criminal Code of the Russian Federation (violation of traffic rules by a driver in a state of intoxication, which negligently caused grievous bodily harm to a person) and sentenced to 3 years in prison with deprivation of rights for 2 years. Then, in accordance with Art. 53.1 of the Criminal Code of the Russian Federation, the conclusion was replaced by three years of forced labor with the deduction of 10% of the salary to the state.
The verdict has not yet entered into force.