On May 7, in the children's library on Zagreb Boulevard, the authors will read the not yet published (and almost said – unwritten) book "The Sleeves of the Fontanka". This is the first part of a large non-commercial project of kind children's literature "Children of the World".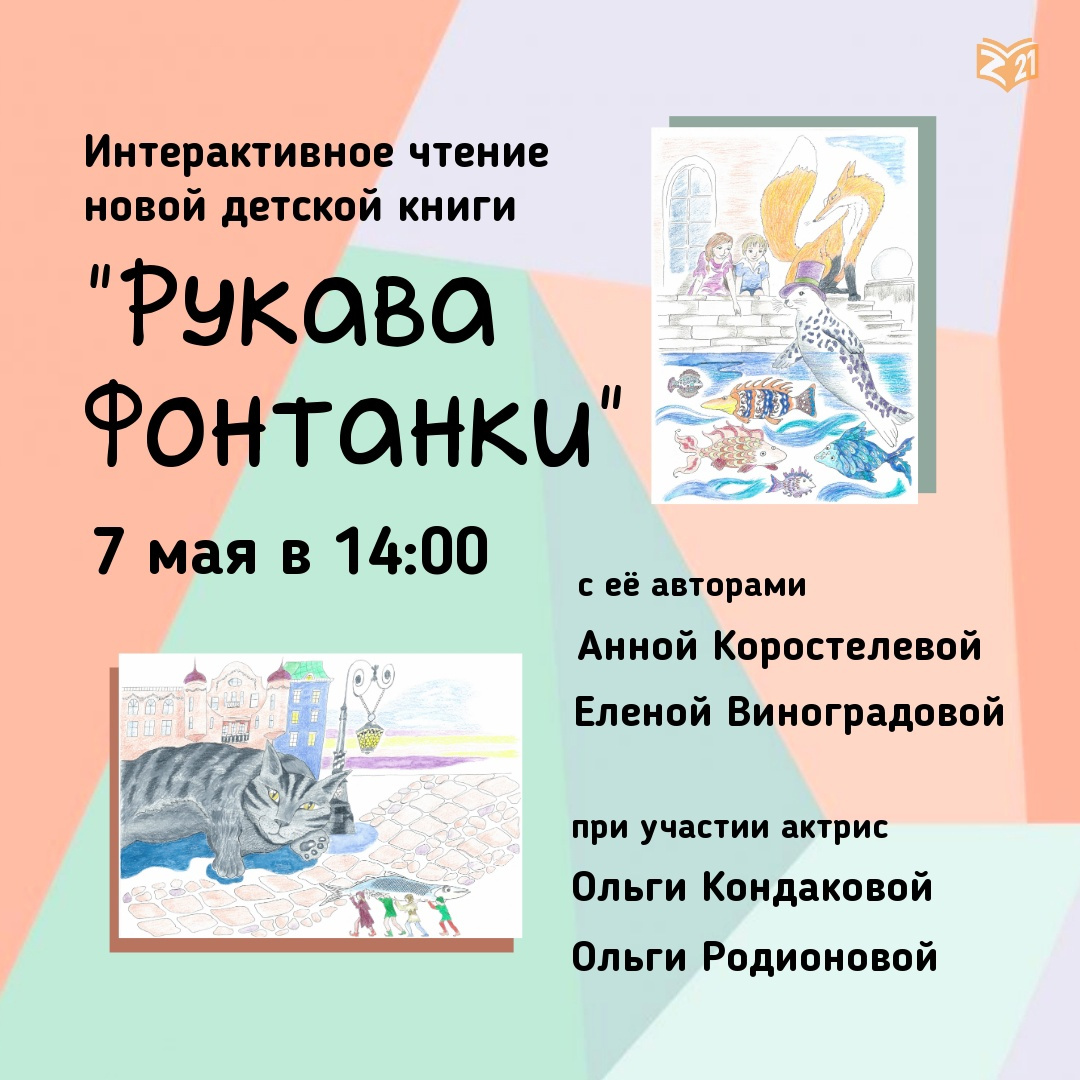 Share
Who wrote it? Editor first project "Excellent Petersburg" Elena Vinogradova told the Moscow writer and translator Anna Korosteleva (author of the books "School in Carmarthen", "Tales of Medzhekivis", "Cinnamon Flowers, Plum Flavor" and others):
– Come to St. Petersburg again, I will show you the smallest square in Europe!
And in a week the book was almost ready. It tells about the amazing adventures of children, seals, pirates, children's writers, puppets and even aliens in St. Petersburg.
It is written to interest readers of all ages in the most interesting subject, which will very soon appear in all schools – "Knowledge of rivers, bridges and other places." There, for some reason, all the time the Fox talks about the covered canals, the ghost of a famous writer asks for help, the sphinxes have a congress, a bear with a lamp walks up the stairs. And in general – booze.
Pedagogically advanced parents simply hide this from their children – for educational purposes: so that the children themselves find it, read it without stopping, and simply be amazed at what great books it turns out they are hiding from them! But the creators of the "Fontanka Sleeves" will not do this, because one of them has a deuce in pedagogy.
IN library actresses of the Not Just Fairy Tales Theater Olga Kondakova and Olga Rodionova will read a few stories and maybe give them to the authors as well. There will also be a short quiz. Everything will happen on May 7 at 14:00 at 21 Zagreb Boulevard (Dunayskaya metro station).
Free admission. 6+