On May 16, the premiere of Ruslan Kudashov's play "The Tale of Tsar Saltan" will take place on the Main Stage of the Bolshoi Puppet Theater. The audience is waiting for a lot of Pushkin's text and references to Ancient Rus'.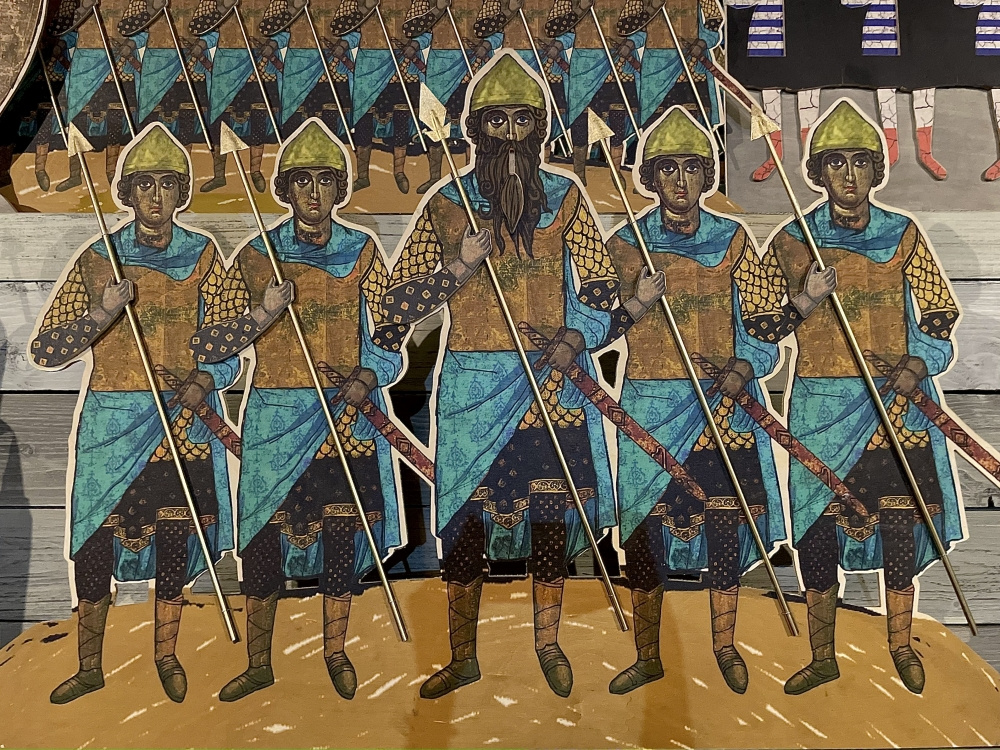 Share
Ruslan Kudashov's performance based on Pushkin's fairy tale of the same name will be staged in the tradition of a "screen performance" without a "live plan" – that is, the artists will be inside a special structure, and the audience will see the fairy-tale world through the gaps of giant "blinds". The fabulous, metaphorical world of the performance was created by the main artist of the BTK Marina Zavyalova and director Ruslan Kudashov – its figurative and stylistic solution is associated with the authors' appeal to the aesthetics of ancient Russian icon painting and Byzantine ornaments. The artist herself says this about her work on the performance: "I was inspired by Byzantine architecture and costume, frescoes and icons of the 12th-15th centuries, Bilibin and his illustrations. The costumes for the performance will be dominated by natural fabrics: cotton velvet and linen of different shades with natural fur trim. For each costume, the print is developed individually, rolled by hand on the fabric.
The performance is completely based on the poetic text of Pushkin's fairy tale, without changes and abbreviations. But the text will not sound traditionally when it is divided between the performers of the roles. In most scenes, these are the choral parts of monks and nuns who magically appeared on the island of Tsarevich Guidon. The composer will be Igor Ushakov.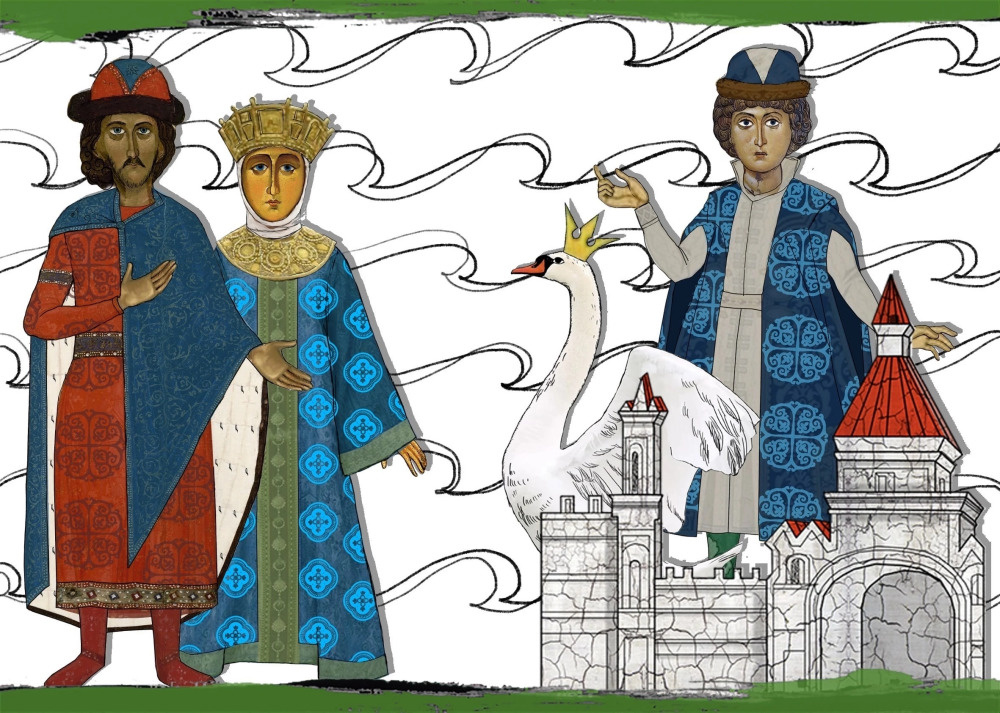 Share
This is the third BTK address to this work by Pushkin. In 1949, director Mikhail Korolev released The Tale of Tsar Saltan, and in 1962 the performance was updated. The performances were staged as aerial tales with music by Rimsky-Korsakov. On the day of the premiere, May 16, an exhibition dedicated to the history of the creation of productions of The Tale of Tsar Saltan will open in the theater lobby. The exhibition will feature restored dolls, sketches, as well as other preserved artifacts: posters, programs.
The Bolshoi Puppet Theater is actively working with Pushkin's texts. In 2021, directors Vladislav Tutak, Irina Krivorukova and Ksenia Pavlova, under the guidance of their master Ruslan Kudashov, released the premiere of The Tale of the Fisherman and the Fish. Ruslan Kudashov in 2011 staged the lyrical phantasmagoria "Repentance and Forgiveness" based on the stories "The Stationmaster" and "Snowstorm" at the BTK.
The performance will be shown on May 16, June 10 and 11.
6+
Polina Nikitina