In April, the level of air pollution in St. Petersburg was elevated. This is due to dustiness after the snow melts and the "underlying surface" dries up. About it says in the report of the North-Western UGMS.
Specialists in the course of the study took air samples to determine the concentrations of substances. It turned out that most of all the air in the city was polluted with suspended solids (including dust, ash, soot, smoke, sulfates, nitrates and other solid components). Their concentration was increased in Vasileostrovsky, Moskovsky and Krasnoselsky districts.
In Petrogradsky, Frunzensky, Kalininsky, Central regions, the level of air pollution in April was low, experts say.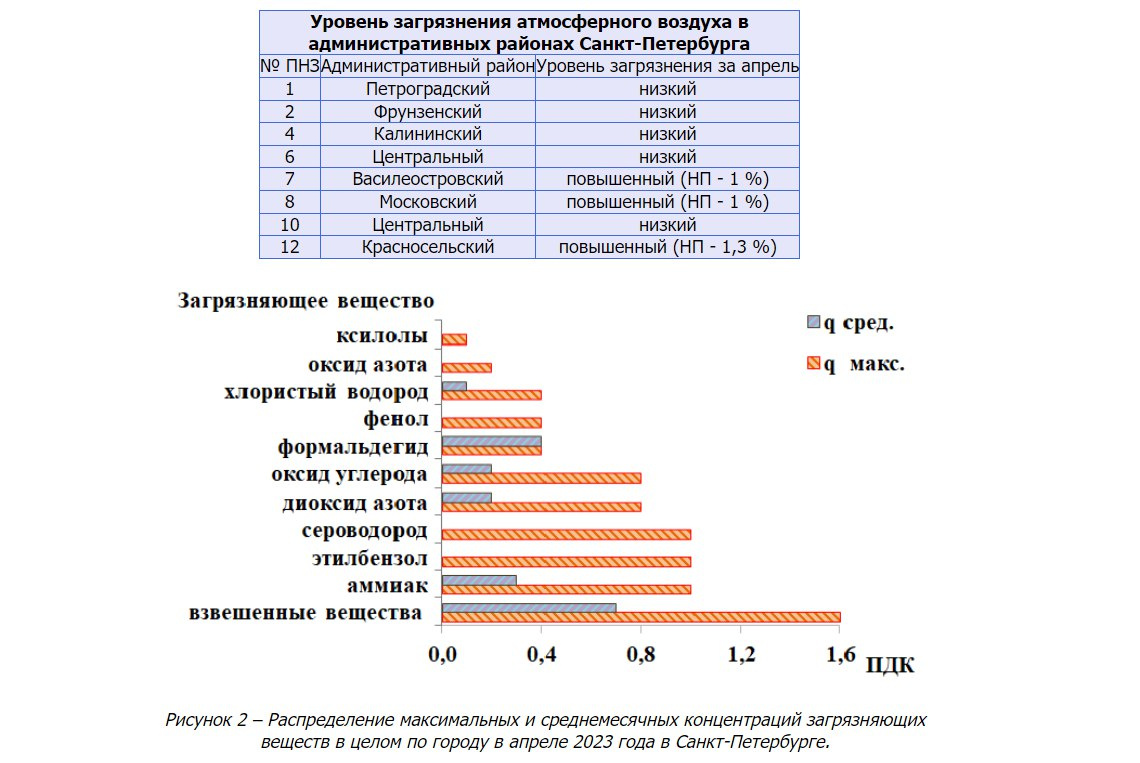 Share
The maximum concentrations of nitrogen dioxide, ammonia, sulfur dioxide, carbon monoxide and other harmful substances did not exceed the maximum permissible values ​​in April. There were no cases of high and extremely high pollution last month.
Fontanka in April talked about dust storms that raged on the streets of St. Petersburg after the snow melted in the city. And even announced a competition down the dustiest street. In the spring, you can never do without dust, and there is so much of it that public utilities collect it in heaps and take it out almost like snow. In 2022 in Smolny it is explained the fact that in winter the city used more sand than usual.