The East, Central Asia is famous for carpets. In Russia, carpets seem to be something alien – however, at a lecture at the Ethnographic Museum on May 16, they will be introduced to "Russian folk" carpets. 12+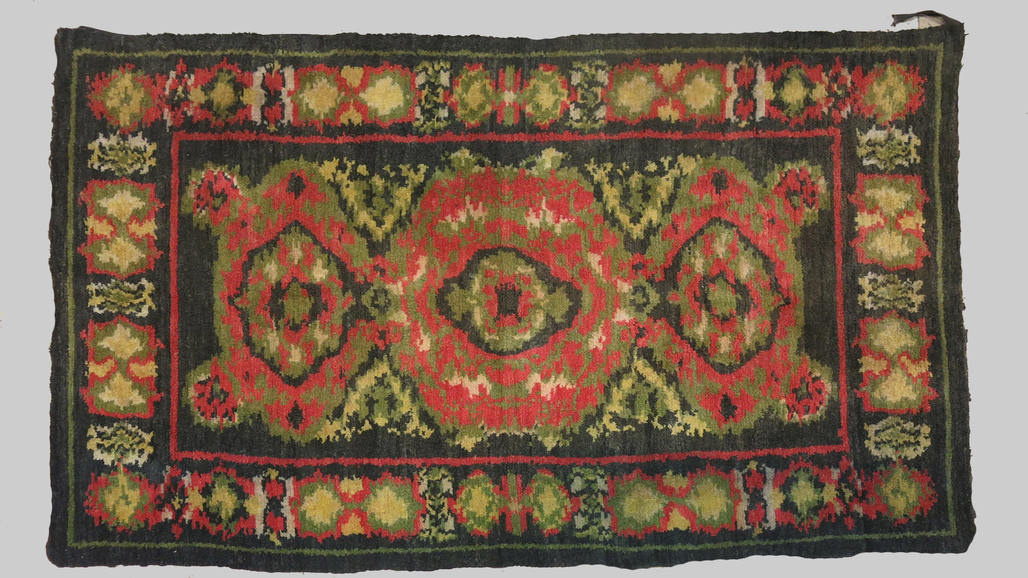 Share
They say that in Rus' a bedspread and a blanket could also be called a carpet, but a rug would not be called that. In Siberian huts, they used carpets-chest-cases, table-tops, and bench-tops.
Carpet weaving really came to Siberia from Central Asia, but localization was very successful. For example, the so-called toboggan carpets were also woven to cover the feet of riders. Sources tell how Tyumen craftswomen sometimes just "out of their heads" took some conditionally Persian pattern.
Carpet weaving in Rus' began to develop only in the XVIII-XIX centuries, although there have always been master weavers. But they didn't create carpets. But then there was a real carpet boom. A connoisseur will distinguish the Voronezh carpet with its rhombuses and half-rhombuses and warm colors, for example, from the Ryazan carpet, which is quite similar to it (there are stepped rhombuses, often on a black background). And about the old carpet with flowers, he will most likely say: weaved no earlier than the 19th century.
Tatyana Zimina, a researcher at the Department of Ethnography of the Russian People of the Ethnographic Museum, will tell you how carpets were made in different regions of Russia, what ornaments were, and also introduce exhibits from the museum's carpet collection.
We listen to the lecture "Carpets in the Russian tradition" on May 16 at the Russian Ethnographic Museum (Inzhenernaya, 4/1), details on museum website. Start at 19:00.
Alexandra Sheromova