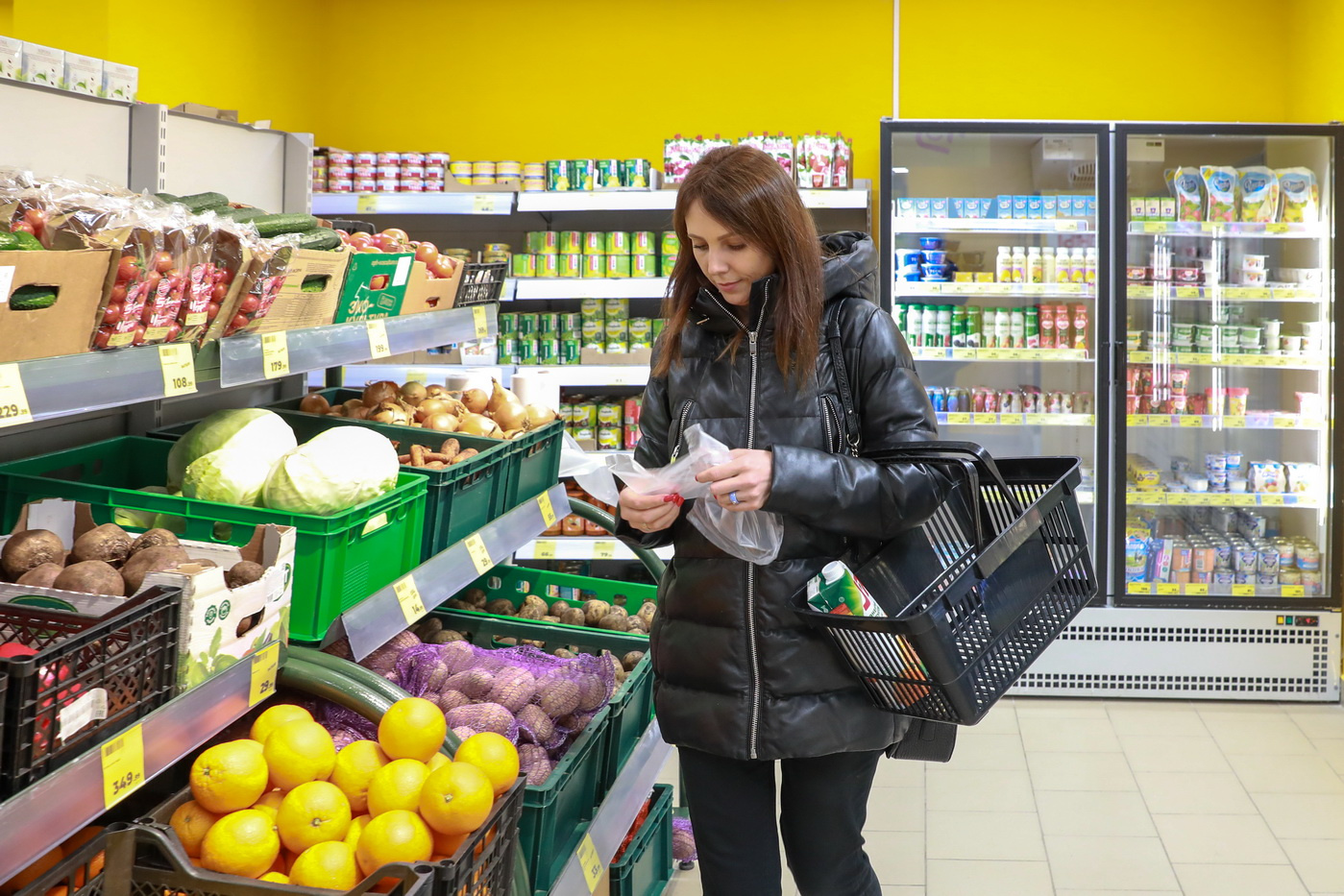 Share
The transition of consumers to a savings model of behavior forces retailers to engage in price competition. But the networks are not ready to sacrifice their own profits. Sometimes stores deliberately create the illusion of cheapness in order to lure the buyer to them. Fontanka has studied old and new tricks and tells you what to look for when reading the price tag and information on the package.
In order not to shock buyers with increased prices, retailers prefer to indicate the cost per 100 g, or pack a product by weight and set the price already for this package or per piece. For example, when you see cherries in Perekrestok for 299 rubles, and even with a higher price crossed out, do not rush to rejoice, because this is the cost per half kilo package. This approach is also widely used in the sale of other fruits and vegetables, cheeses, sweets.
The reception is not new, but there are more and more pre-weighed and packaged goods on the shelves. Here, it seems, the client saves time, who does not need to approach the scales, but the buyer has an image of a network with very advantageous offers. Signs announcing such prices are getting larger. For example, the Produkt Media telegram channel shows a Lenta shelf with a large sign in front of a sausage for 29.99 rubles (350 g). By the way, indicating the price with 99 kopecks after the decimal point also creates the illusion of a lower cost.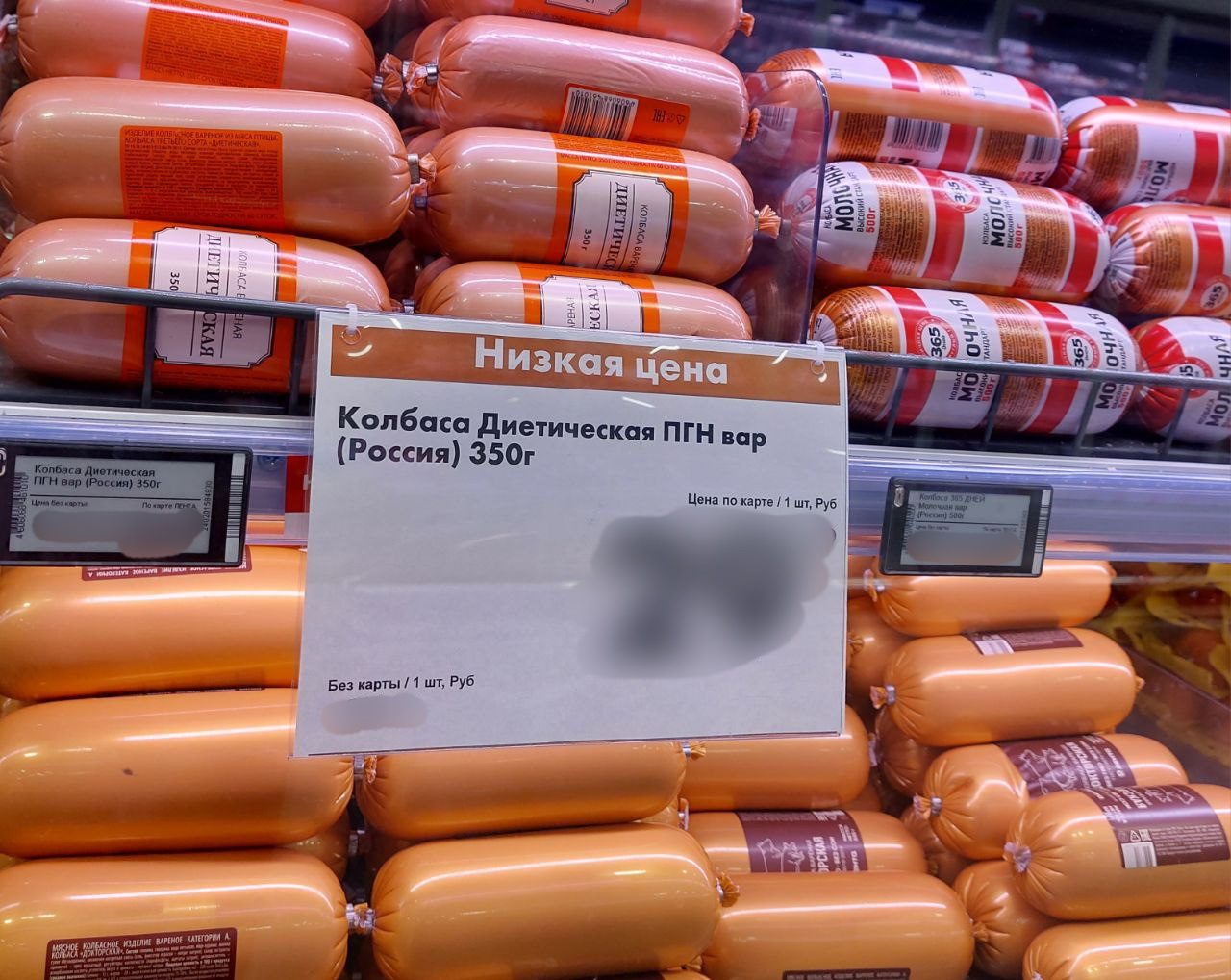 Share
A year ago, four large retailers Auchan, Magnit and O'Key informed the Federal Antimonopoly Service of Russia about their readiness to limit their markups to 5% for four categories of socially important goods – dairy products, bakery products, sugar and vegetables of the "borscht set". Other networks followed suit. In discounters, a number of popular products are sold even cheaper than the purchase price. For example, this situation arose with regard to chicken meat and milk, said Fontanka. "Sometimes it is more profitable to do it cheaper than to spend the same money on promotion and advertising. Prices are a more effective marketing tool," explains INFOLine CEO Ivan Fedyakov. Such a policy makes the big federal players comply.

At the same time, low, zero negative margins for some products can be offset by higher margins for others. As a result, some products are more expensive than in premium chains. For example, in Lenta, a 400 g sliced ​​\u200b\u200bloaf "morning" "Bread House" costs 83.89 rubles (according to the card), while in the premium "Azbuka Vkusa" 79.90 rubles. Nescafe Gold coffee in Okee costs 569 rubles for 95 g, while the same jar in Azbuka Vkusa costs 497 rubles.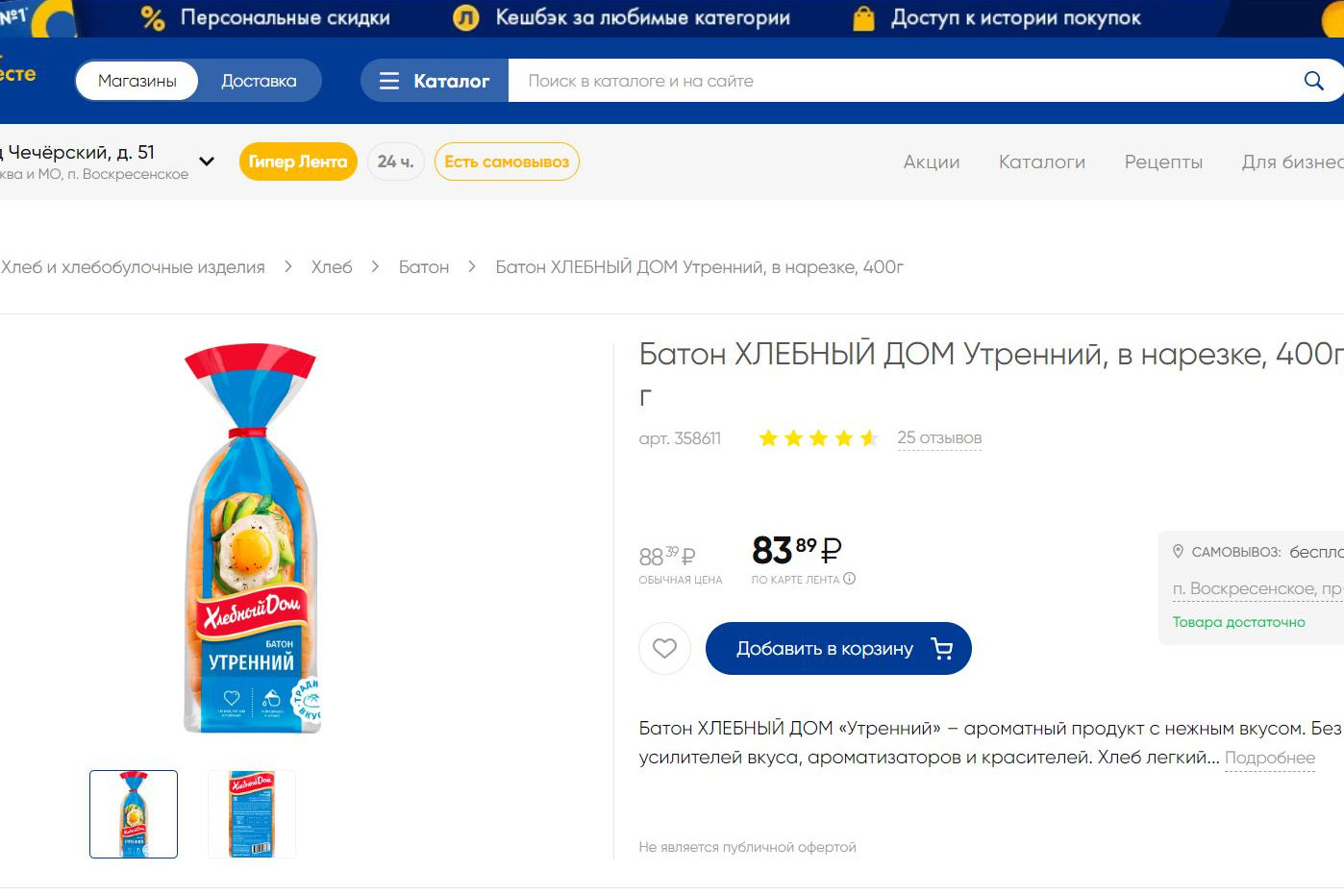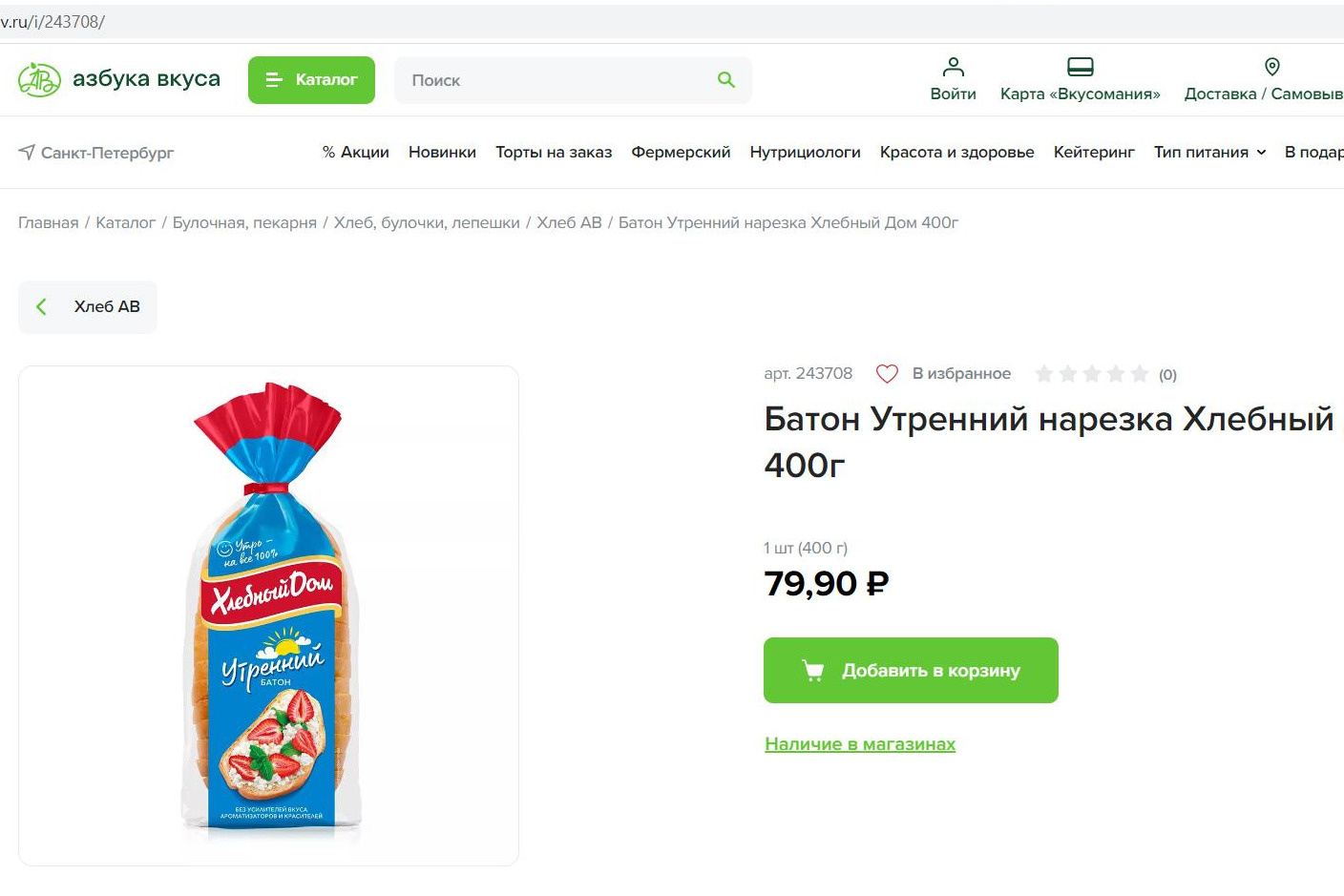 Share
Reducing the volume of packaging is not a new technology. For a long time, coffee has been sold in a package of 95 g instead of 100, milk 0.9 l instead of 1 l, pasta 450 g instead of 500, and so on, it has come to nine eggs. So it makes sense to look not only at the price, but at the weight of the package.
The new trend is exclusive downsizing. For example, Merry Milkman milk in 803 ml bottles is presented in the Pyaterochka chain, while in other stores it is sold in bottles of the same volume – 930 ml, draws attention to "Product Media". According to the publication, several more networks are discussing this format of cooperation with large manufacturers. This is necessary so that buyers maintain the "illusion of low prices". However, some manufacturers, for example, "Piskarevsky" refuse to make such lines, not wanting to deceive inattentive buyers.
Share
Private label chains are another way to sell cheaper without losing profits. In European countries, the share of private labels is traditionally large for discounters: by ordering a release under its own brand, the retailer takes control of the entire distribution chain and, due to this, can work with a minimum margin. But in Russia, everything turned out the other way around: classic supermarket chains, hypermarkets and convenience stores are actively increase the share of private label, and they are trying to impose a ban on suppliers to sell products under the main brand to discounters. Every 10th product in Russian retail is private label, NielsenIQ calculated. In the budget segment, "savings" can be achieved both through simpler packaging and through changes in quality. Suppliers say that from hard discounters, in addition to offers to change the size of the packaging receive an offer and simplify the recipe. In addition, by removing uncooperative vendors from shelves and replacing them with private labels, chains can maintain the illusion of diversity.
A relatively new trend is "hidden private labels". These are products that do not explicitly state that they are a brand of a particular chain, but which are produced "exclusively" for a particular retailer, says Mikhail Lachugin, an independent retail expert. For example, dairy products Sarafanovo or Molochnaya Station are produced only for chains that are part of the X5 Retail Group. At the same time, their manufacturers – Nesvizh Baby Food Plant and Severnoe Moloko – produce the same products already under their own brands. It is sold in the same networks, but at different prices. Dumplings "Meat to be!" – disguised private label "Lenta" and produced by the company "Morozko", whose products under the main brand are in the same refrigerator.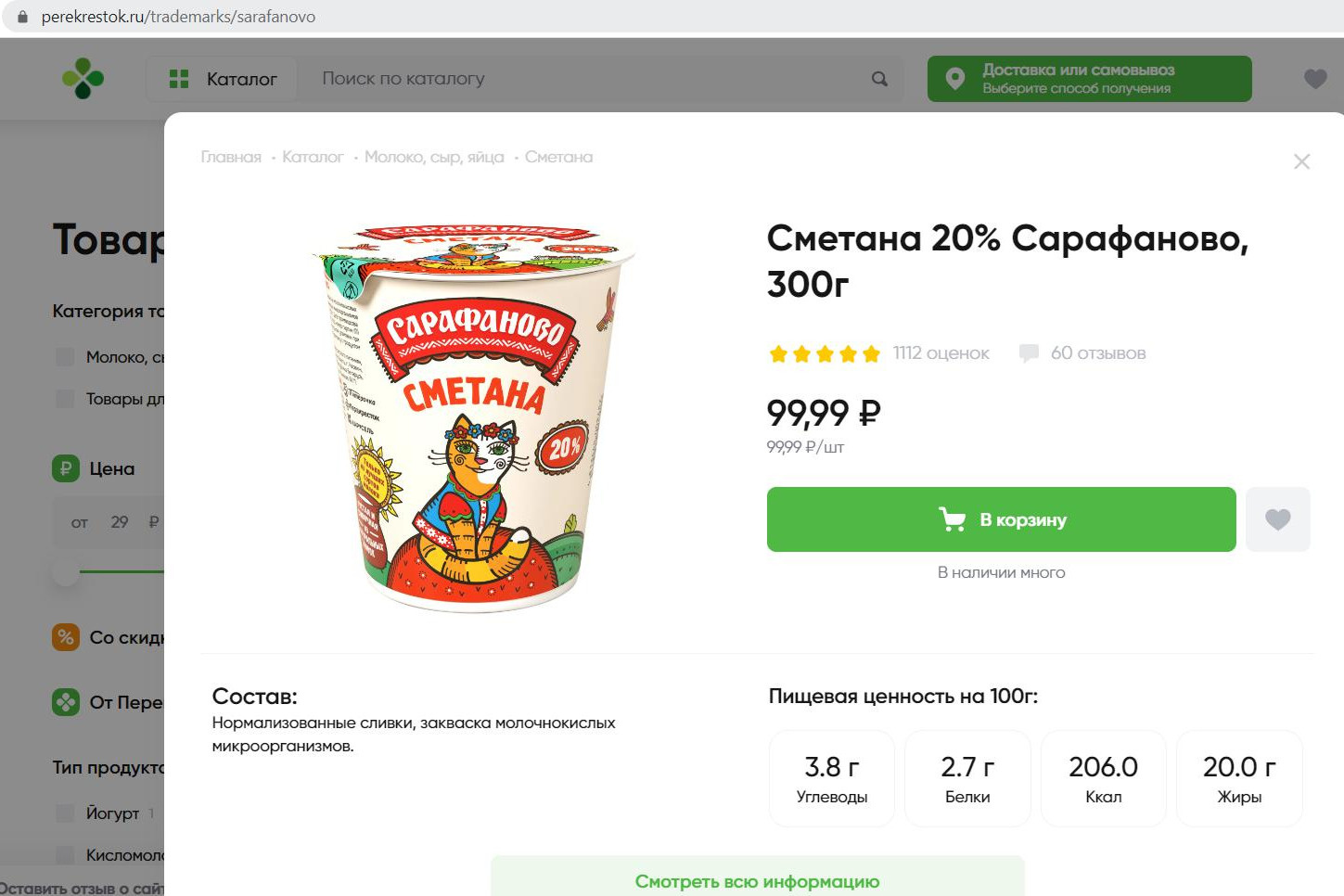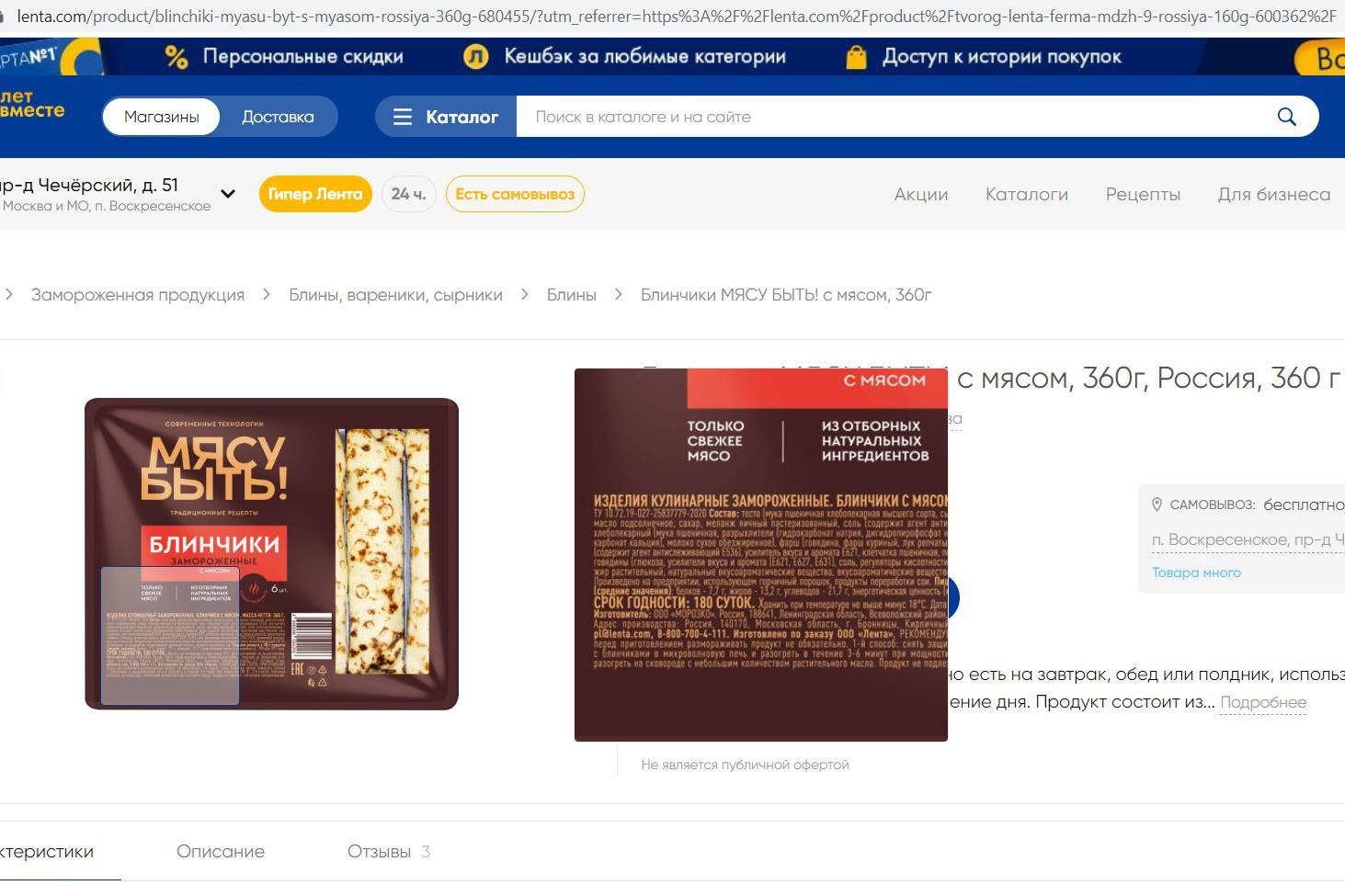 Share
The design and display system can also form the image of a "cheap store". Retailers have stopped ordering some of the retail equipment. For example, "Lenta" in the hypermarket in the new "economy" format, vegetables and canned vegetables were put up in the hall directly in boxes and boxes instead of the usual slides and shelves.
At Perekrestok, cookies are used in large and as simple as possible no-frills packaging, which is convenient for transportation and display.
And the point is not only in the desire to reduce costs, but also to create the necessary atmosphere of a "discounter". "In the "poor markets", where everything is carelessly piled up, dark, dirty, the price is perceived by the consumer as more affordable. And this is the most important difference between a buyer in Europe and in Russia. With us, no one will rewrite prices in two stores and compare where it is really cheaper. They don't even compare checks. The price level decision is made emotionally. The sadder the atmosphere, the more affordable the price, according to the buyer, "- Sergey Savonkin talksdirector of the Tamerlan company (Pokupochka, PokupAlko and Ga-Ga chains).
The withdrawal of Western brands from the Russian market, as well as the refusal of other international companies to invest in the promotion of their products, made it possible for Russian manufacturers to fill the vacated niche. Some companies have chosen to find a way to the heart of the buyer through packaging that visually resembles "outsider". The most obvious example is soda. For example, the manufacturer Ochakovo has released CoolCola, Fancy and Street drinks, whose design repeats the bottles of the original The Coca-Cola Company soda. The Ryazan manufacturer Konfesta produces candies in coconut flakes in a red and white package that is very reminiscent of Raffaello, although the candies themselves have a different shape and do not contain a nut core. And the St. Petersburg manufacturer Peterpak recently updated the packaging of chocolate-nut butter, after which it became largely similar to Nutella.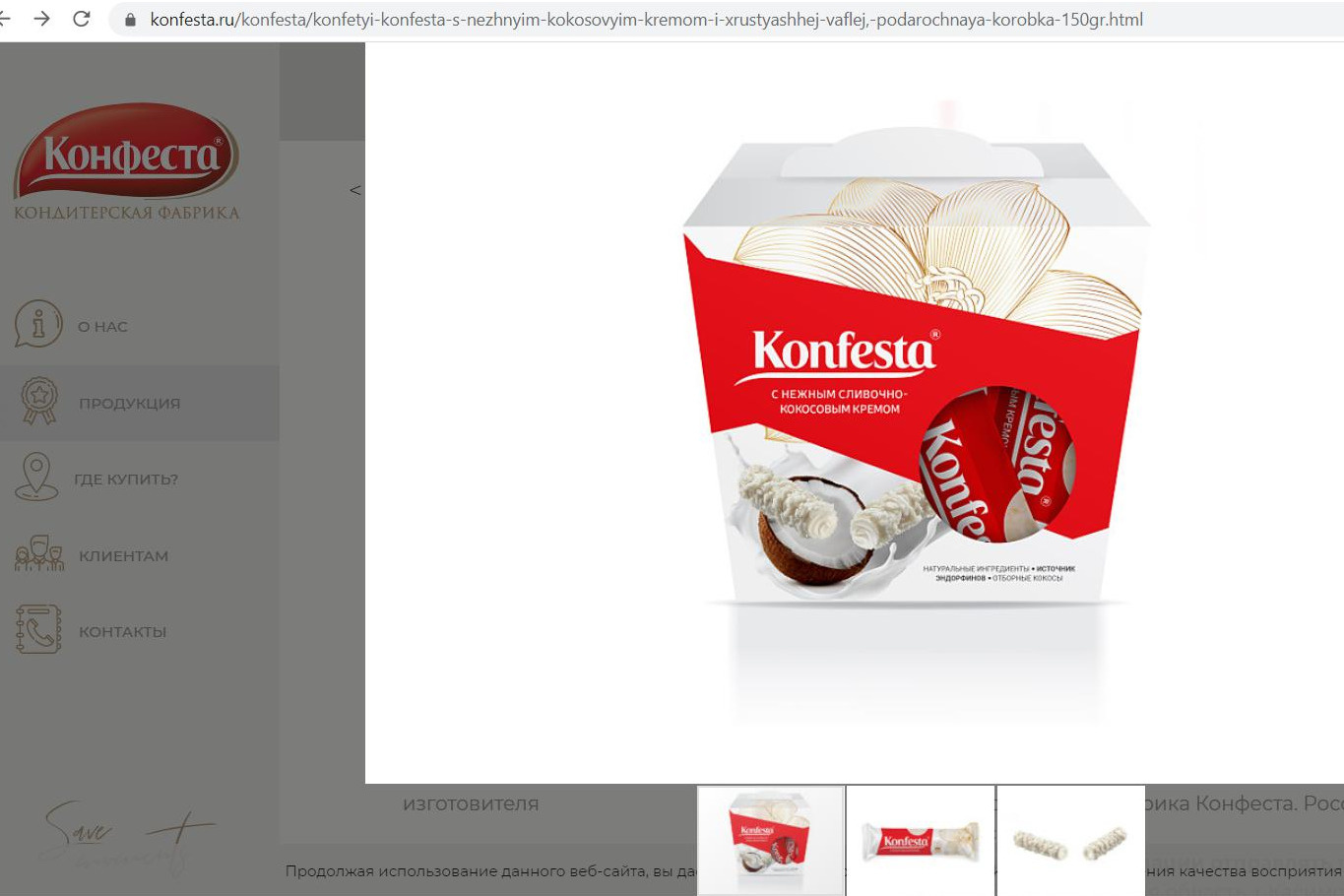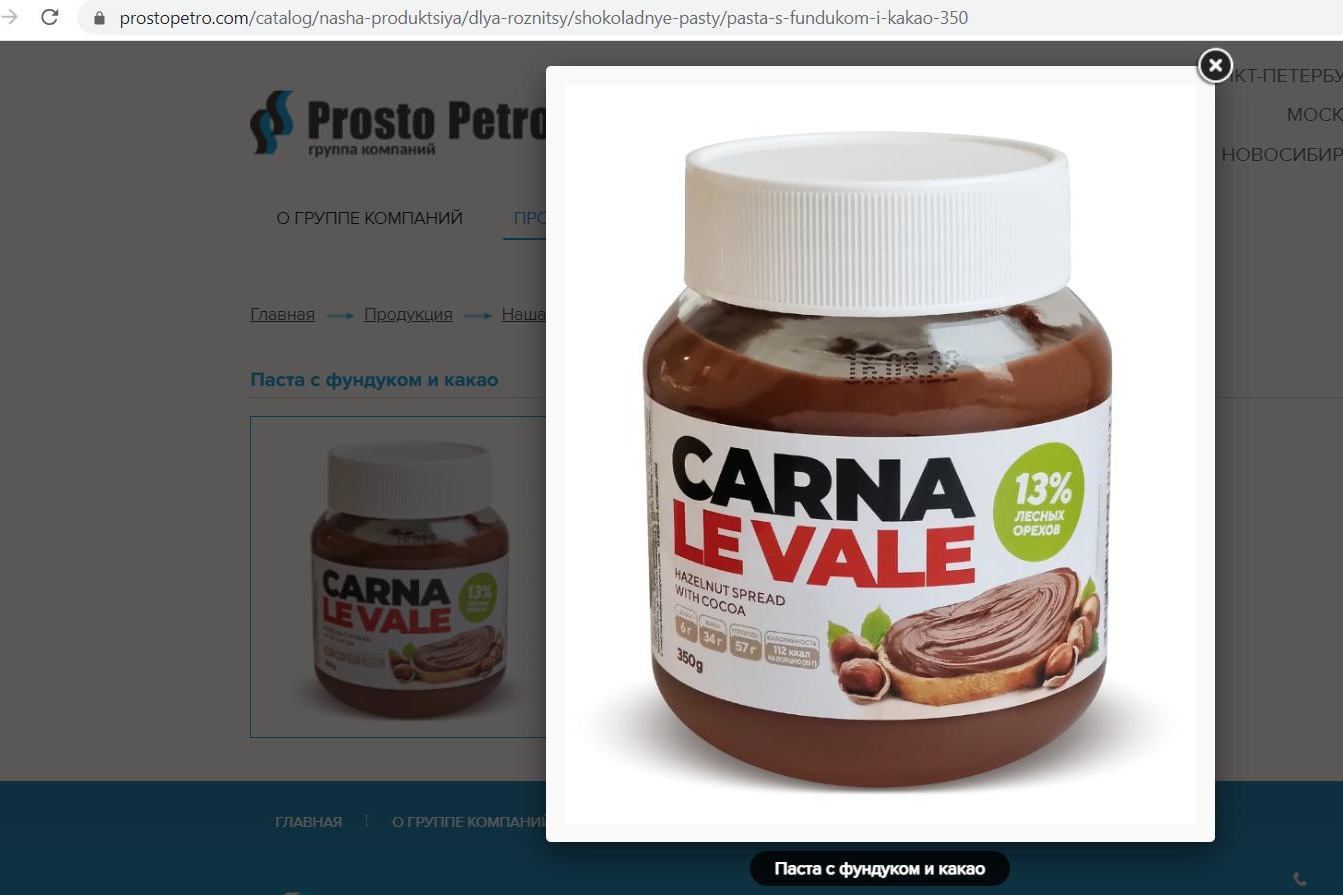 Share
Retailers are not far behind. For example, Eurospar's own brand cola also visually resembles Coca-Cola. And Auchan allocates part of the space of its hypermarkets to a new format that partially copies the Swedish IKEA: retail outlets place small and large furniture both disassembled and assembled, Produkt Media draws attention.
Share
The image of Belarusian products as quality and cheap in the minds of the consumer is also often used by manufacturers and, as a result, chains. For example, in the Perekrestok network you can find Belarusian dumplings, produced by the St. Petersburg manufacturer Petroholod-PT, notes "Product Media". In other networks you can find "Belarusian Oil" from the manufacturer AMK from Kazan. In "Dixie" oil "Legends of Belarus" from the St. Petersburg manufacturer "Version" is sold. However, there is no formal violation here. After all, no one is forbidden to produce "Russian cheese" and "Greek yogurt."
Share
Both chains and their suppliers are trying to play on the popularity of farm products. True, in order to offer eco-products at affordable prices, they have to be produced on an industrial scale. For example, the lines "Farm Lenta" ("Lenta"), "Farm Collection" ("Okay") are supplied by the same enterprise "Lakto-Novgorod". The only difference is in the packaging.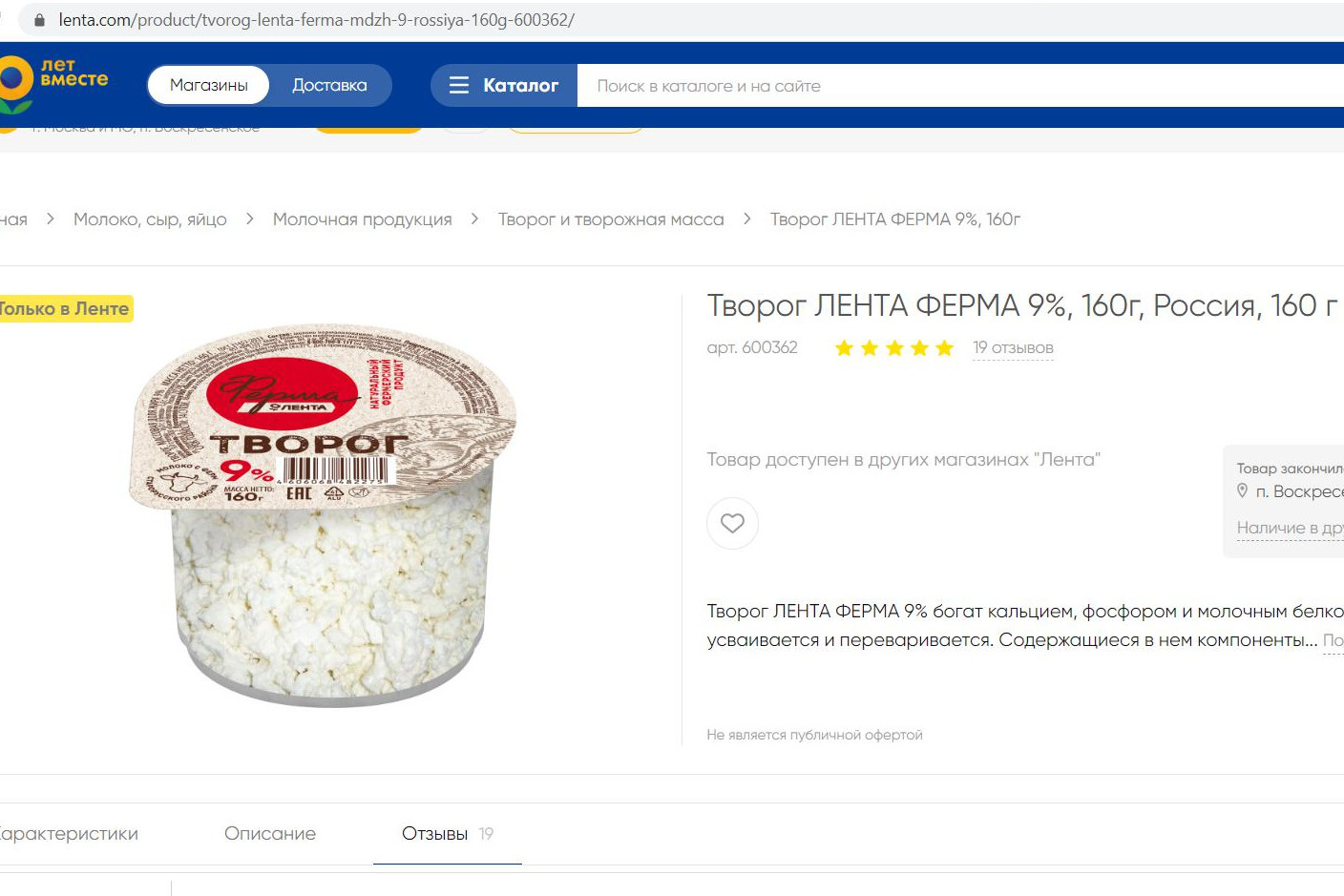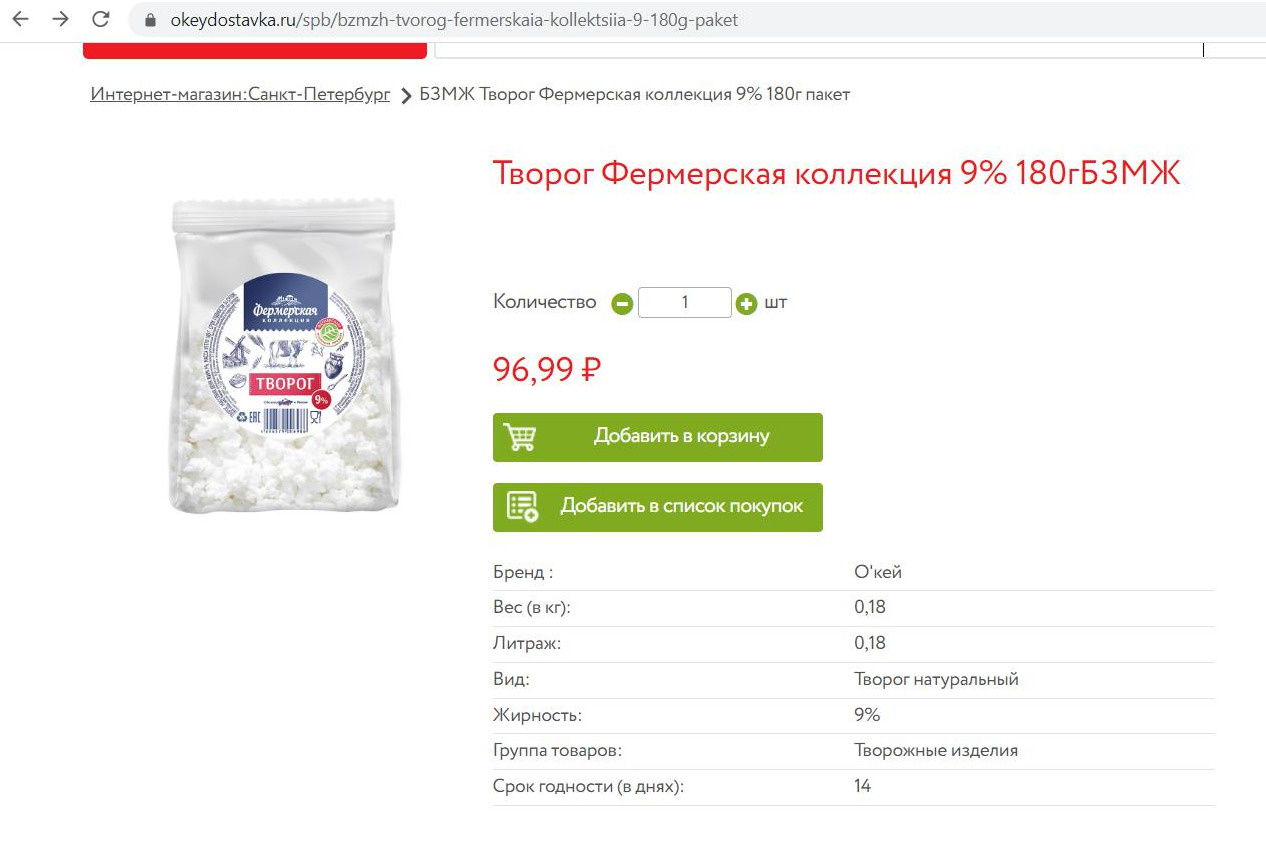 Share
Galina Boyarkova,
Fontanka.ru