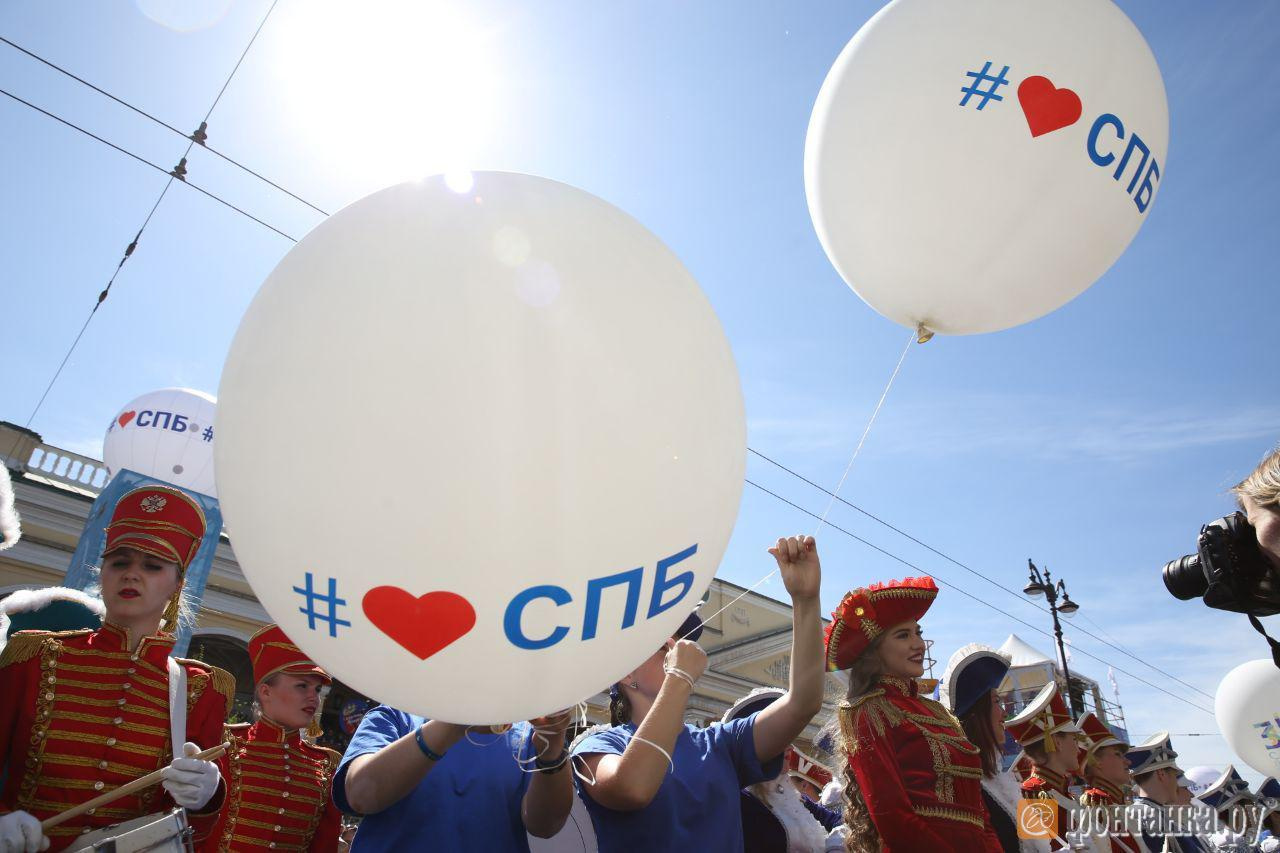 A VERY short program of the City Day in St. Petersburg on May 27 looks like this:
09:55 The torches of the Rostral Pillars will flare. They will burn until 11, and the second time you can see the fire only from 23:00 to 0:45.
10:00 Flowers will be laid at the monument to Peter I on Senate Square
10:00 The Silver Necklace Festival will begin on Cathedral Square of the Peter and Paul Fortress – choreographic, vocal, theater groups and orchestras from different republics and regions of Russia will perform. A unique Russian-Chinese youth symphony orchestra and choir are also waiting.
11:00 The traditional Ice Cream Festival will begin on Ostrovsky Square. Three hundred types of ice cream and a giant pancake pie with 80 layers.
12.00 On the territory of Salt Lane, and in the courtyards of the Academy. Stieglitz will begin dozens of master classes. This year, along with talking about sculpture, graphics, painting, restoration and mosaics, we should expect immersion in digital art, animation and the latest industrial design trends.
13:00 Street theaters will march on Elagin Island. The guest list includes Upsala Circus, The Theater Whose Name Should Not Be Named, Komik-Trest, Fool's Choir.
13:00 The jokey assembly on Vasilyevsky will launch the boat of Peter I in the garden of the Academy of Arts. They promise Peter I to the courtiers in bright costumes, stilt walkers, buffoons, spirits and others.
21:30 Soloists of the Mariinsky Theater and guests from Armenia and Italy will perform at the Classical at the Palace Square. Here all the details.
23:15 The concert "Music of the Palace Bridge" is one of the main events of the evening part of the holiday program. "Northern Symphony" and Fabio Mastrangelo will scout the Palace Bridge
00:00 The large-scale Petrovsky fire festival will begin. The holiday will be opened by the Pyrotechnic Yards of St. Petersburg team, and then every 10 minutes for an hour, teams from around the world will show their mini-performances. More about him here.
Read more about all City Day events Here