In the village of Sosva, Sverdlovsk region, 92 houses have already burned down during a fire. Rescuers found one dead 25th of April E1.RU with reference to the Ministry of Emergency Situations.
The fire is extinguished by 120 people and 33 pieces of equipment, including two fire trains, a helicopter of the Ministry of Emergency Situations and the Russian Guard.
The Ministry of Emergency Situations noted that a large amount of dry vegetation, wind gusts up to 20 meters per second, as well as the distance of water sources contribute to the rapid spread of fire.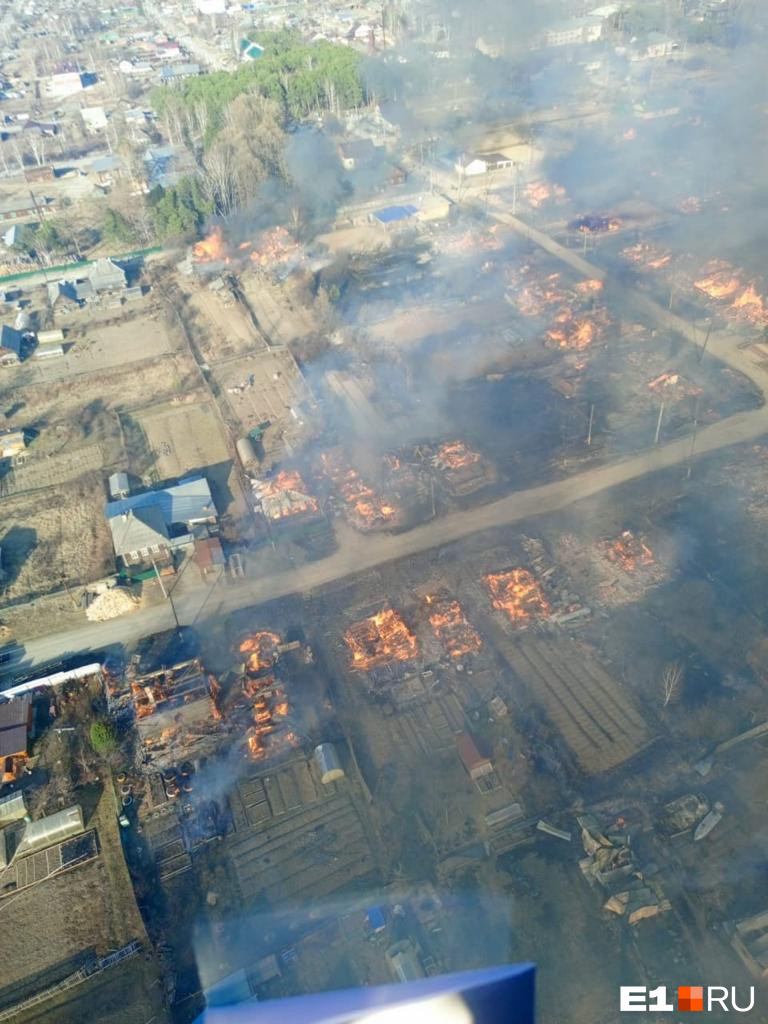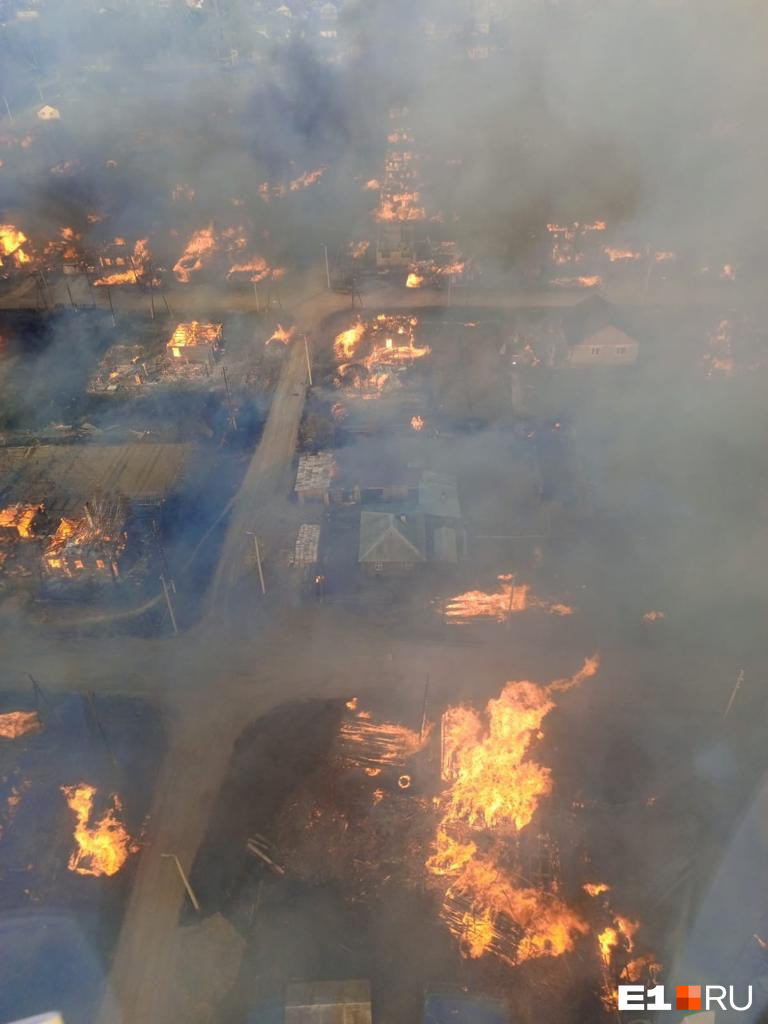 Share
Local residents report that the central street and the colony in the village were completely burned down. "It seems like the fire is dying down, the wind has stopped, but in general there is complete horror. People are resettled in schools, "E1.RU quotes the words of an eyewitness.
The fire started Tuesday afternoon near the medical correctional institution (LIU), grass broke out there, and after that the flame spread to the warehouse building and residential buildings. The press service of the GUFSIN in the Sverdlovsk region specified that 240 convicts were evacuated from the colony.
A state of emergency was introduced in the village and a temporary accommodation center was opened. Governor of the region Yevgeny Kuyvashev sent Deputy Governor Azat Salikhov and Minister of Public Security Alexander Kudryavtsev to Sosva.
The settlement is located 260 kilometers north of Yekaterinburg. About 7 thousand people live in it.