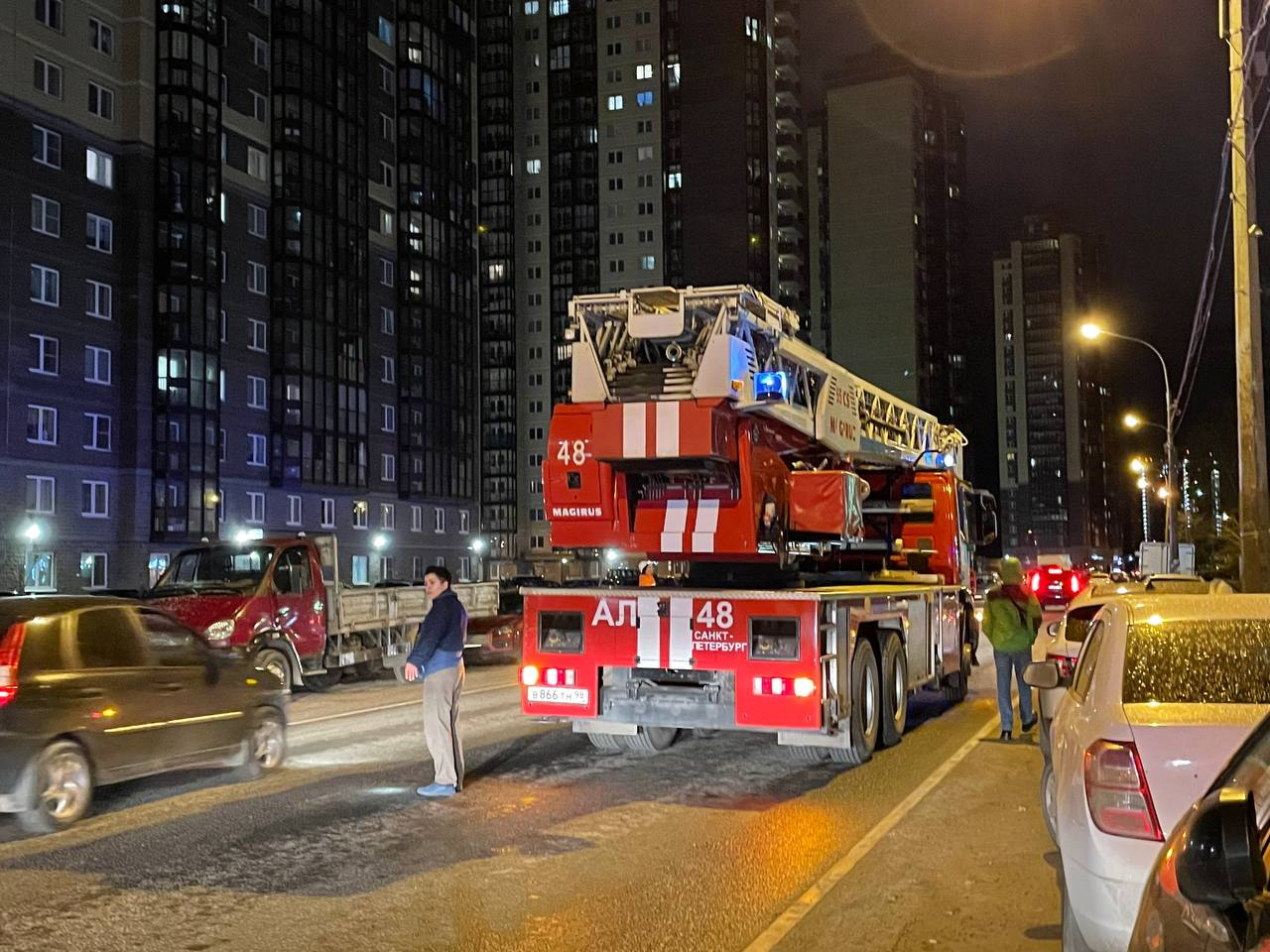 Several dozen local residents helped firefighters get to the residential complex in the Nevsky district of St. Petersburg, where May 4th the apartment caught fire. According to preliminary data, there were no casualties.
According to the Main Directorate of the Ministry of Emergency Situations in St. Petersburg, a signal about a fire at 41 Sovetsky Prospekt was received by the duty officer at 22:31. An hour and nine minutes later, seventeen firefighters eliminated it.
A room of 17 square meters burned in a one-room apartment.
"There were no reports of casualties," the ministry said.
Local residents told about how difficult it was for four crews to get to the high-rise. Late in the evening, it was hardly possible to find a free parking space in the yard. It was difficult to squeeze between the cars and not damage their special vehicles. Residents came to help.
While some in house chats offered to heat the evacuees, others manually cleared the way. Common Efforts caught on video. The cars were pushed by about forty people, one of the participants told Fontanka.
Getting home is still difficult. The traffic jam stretches from Shlisselburgsky Prospekt, the passage is one lane, adds Daria, a resident of Sovetsky Prospekt.